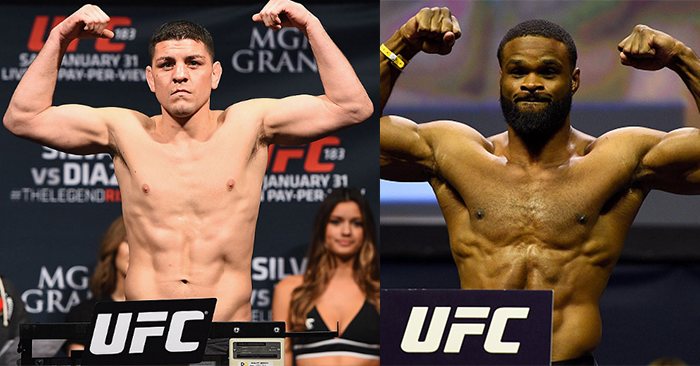 The Ultimate Fighting Championship is looking to put on a show for this year's International Fight Week. On July 8, the promotion will be holding UFC 213 in Las Vegas. While the card has not been officially announced, there are plenty of interesting matchups rumored to make the card.
So far, there have been a few mentions for the event. UFC bantamweight Cody "No Love" Garbrandt is set to face off against former champion T.J. Dillashaw in a title fight grudge match. Former UFC heavyweight champion Fabricio Werdum and Alistair Overeem is another bout to consider.
However, a recent rumor has suggested a new title fight to add to the mix. Mixed Martial Arts News has reported a rumor that welterweight competitor Nick Diaz will be facing Tyron Woodley for the welterweight title.
UFC welterweight champion Tyron Woodley is currently riding a majority decision victory over Stephen "Wonderboy" Thompson from UFC 209.