UFC lightweight champion Conor McGregor might be such a huge star that he's exempt from punishment. The UFC's silence on Friday's incident at Bellator 187 is very telling of this fact.
Most fighters, after scaling the cage, assaulting a referee, slapping a commissioner and showing out in the way McGregor did, would get a code-of-conduct violation from the UFC.
However, would the UFC really suspend Conor putting his long-awaited return ,which is a guarantee PPV smasher, out even farther? It's doubtful, making Conor McGregor now above the law.
In the aftermath of McGregor's Bellator melee, Conor hit Twitter, unfiltered about the incident. Someone from his camp, or Conor himself must have thought about the tweet because moments later it was deleted.
But the internet got it first.
Check it out: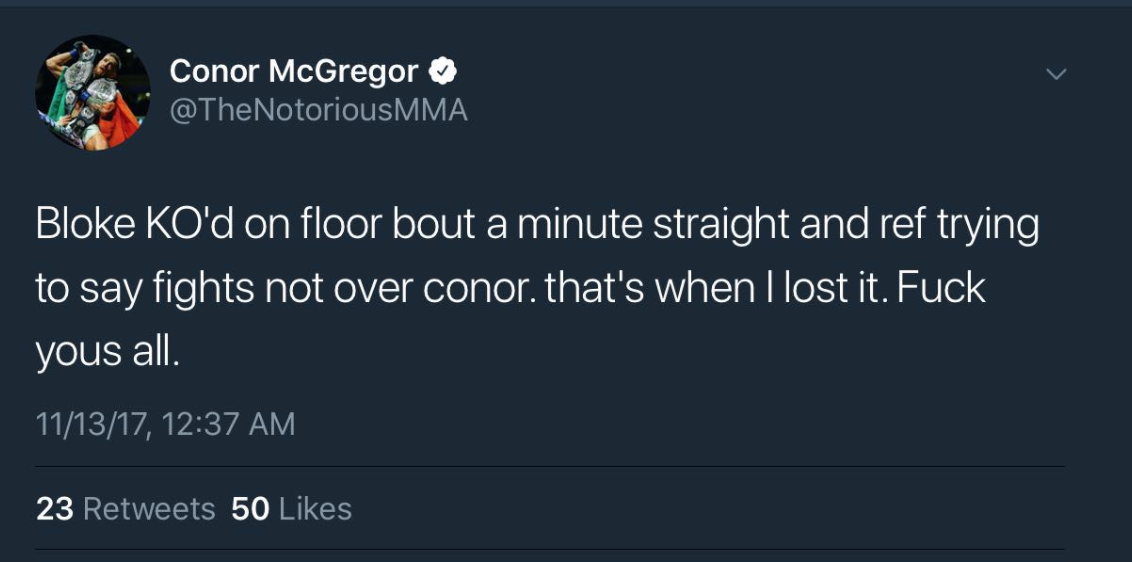 Thoughts?