Ben Askren recently decided to retire from the sport of mixed martial arts. The fighter retired on top of the sport as the welterweight champion of ONE Championship. Askren was never defeated in his MMA career, with 18 victories to his name. Now the former fighter has decided to offer his thoughts on the president of the Ultimate Fighting Championship (UFC) before the end of the holiday season.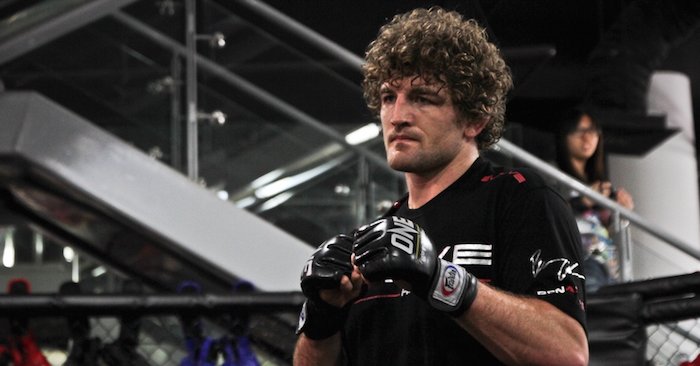 Speaking on the Submission Radio podcast, Ben Askren offered some heated words concerning UFC President Dana White.
"Dana White's a scumbag, I don't take anything he says with any value. Because he's very, very insecure and he abhors anyone who won't cater to his every whim."
Askren then referenced White's treatment of UFC welterweight champion Tyron Woodley when dissing the UFC president.
"Yeah, I think it's pretty on par for the course and I think it goes to further the statement that I made earlier that Dana White really can't stand anyone who won't cater to his every whim. And Tyron's a very strong, very smart individual and he doesn't cave in every time Dana puts a little bit of pressure on him, and so I think that's why there's definitely some issues in their working relationship at times."
For more MMA news click here.