The Ultimate Fighting Championship (UFC) is home to some of the most talented mixed martial artists that the world has to offer. As a result, many of the world's most famous mixed martial arts promotion's competitors have garnered dedicated followings of fight fans. While some fighters like to keep their fans updated on their recent adventures, others prefer to keep things private. Now it would appear that UFC middleweight Kelvin Gastelum has decided to share a picture of himself with his girlfriend to the world.
Kelvin Gastelum has put on an impressive run under the UFC banner. Now 14-3 as a professional mixed martial artist, Gastelum recently pulled himself out of a submission loss to former champion Chris Weidman with a stunning first round knockout victory over fellow former title holder Michael Bisping.
While Gastelum recently voiced his frustration with not getting a title shot for his recent victory over the former champion, it would appear that the fighter has now decided to take to social media to share a different message.
As seen in the picture below, Gastelum can be seen enjoying the holiday season with his significant other. Check it out below: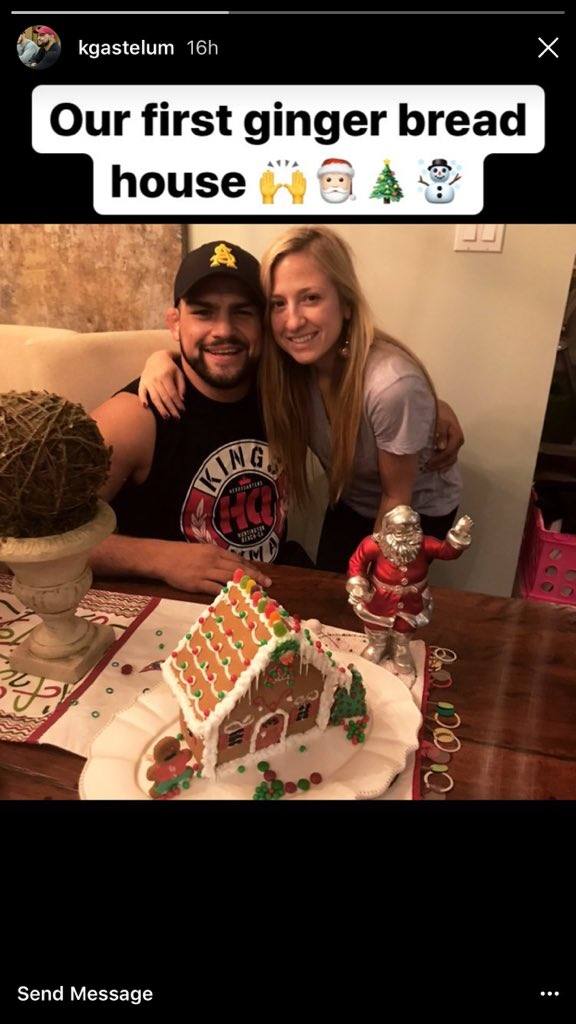 For more MMA news click here.