Yesterday, in an attempt to prove his innocence to the world, former UFC light-heavyweight champion Jon Jones reportedly took and passed a polygraph test about steroid use.
In the test, Jon was asked if he knowingly took any banned substances. According to reports, Jon Jones passed with flying colors, and while his USADA tests all came back positive, Jon is trying to clear the air on his intent to cheat.
Now, at least one well respected UFC legend isn't buying the test, as Chuck Liddell hit his Youtube Red broadcast with the following reaction:
"I didn't see it, but … is a polygraph really gonna prove anything? Is this the "someone slipped something into my drink" defense? And who paid for the polygraph?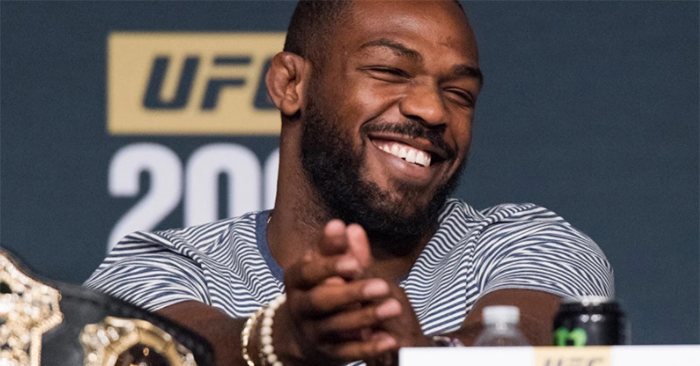 "The "someone put it in my drink more than once", defense? Like… first go round, its a little different.
"What was the first one, tainted Cialis? Listen, how tainted was the Cialis, for that to register in a high enough amount that it would pop you on the test? I don't know about tests. Maybe you just need a little bit to pop you, but to be at a level that would show up on the test, it seems like you would have to have taken a LOT of tainted Cialis. Or, just a little bit in the Cialis, if it wasn't that, instead of Cialis, in whatever it was. I don't know."
Thoughts?