UFC heavyweight Travis Browne has decided to take to social media to leak a photograph of UFC megastar and wife Ronda Rousey cradling his "sack."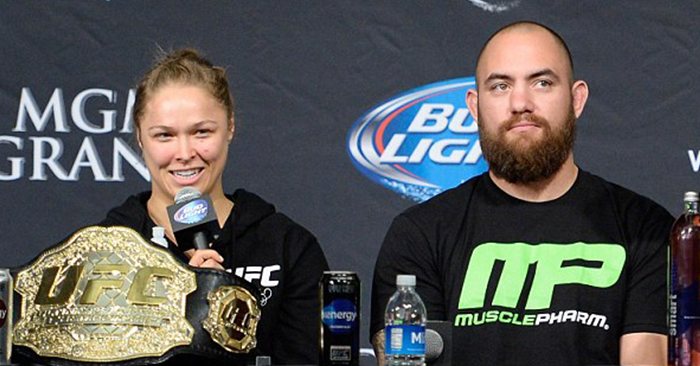 Former UFC bantamweight champion Ronda Rousey has amassed a hoard of fights fans during her tenure with the world's most famous mixed martial arts promotion. As a result, husband to the UFC superstar, Travis Browne has decided to show off his pride for his significant other.
Grant it, the heavyweight warrior did not do so in a way many fight fans would have expected.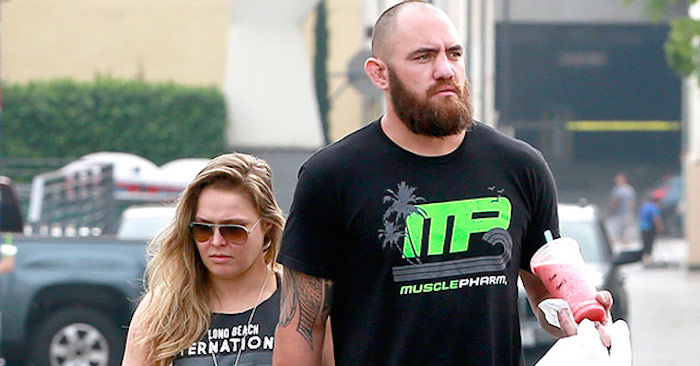 Taking to Instagram, Browne made an attempt to get fight fans jealous by stating "Guess who's cradling my #sack @maxeffortmuscle #dontbejealous."
Check out the photo of Ronda Rousey below, as provided by Travis Browne via Instagram:
Rousey has not competed inside the octagon since going on a two fight losing streak, with her most recent performance being back in 2016. Travis Browne is coming off of a four fight losing streak inside the octagon, having most recently suffered a submission loss to Alexey Oleynik.
For more MMA news click here.