Former UFC light heavyweight champions and mixed martial arts veterans Chuck Liddell and Tito Ortiz have each come out of retirement. Ever since then, a trilogy rematch between the two fighters has been seemingly brewing.
However, Ortiz has recently been pressuring "The Iceman" into accepting a fight against him to seemingly no effect. Now Chuck Liddell has taken to social media to share a screen cap of retired MMA veteran Vitor Belfort asking his fight fans if they would like to see him rematch "The Iceman." It would appear that Liddell is interested in facing the recently retired fight.
Check it out below: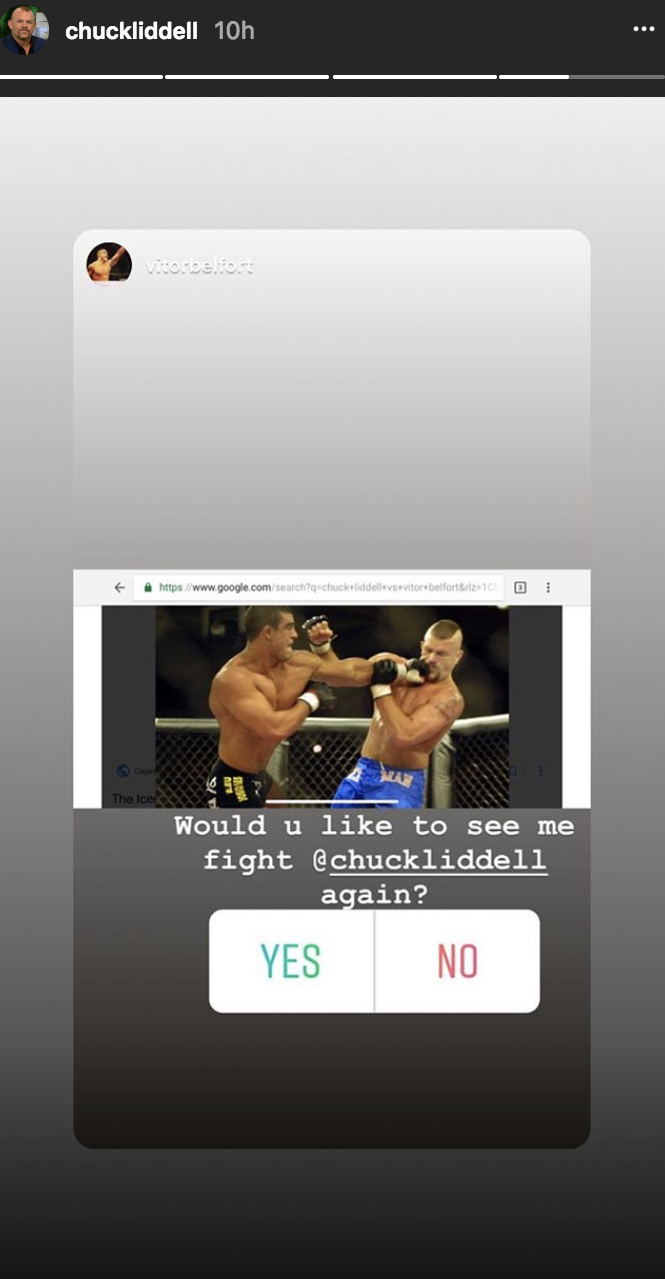 Vitor Belfort retired from the sport of mixed martial arts after suffering a knockout loss to fellow Brazil native Lyoto Machida. Since then, Belfort has seemingly been bulking up in the weight room and prompting his fight fans to voice their opinions on which fellow MMA veterans "The Phenom" would pair well against.
For more MMA news click here.