UFC lightweight champion Khabib Nurmagomedov has been walking around with a security detail as of late. Now two-division UFC title holder Daniel Cormier has decided to comment on the matter.
UFC megastar Conor McGregor had his big plea deal on Thursday, July 26. "Notorious" was facing multiple criminal charges related to the attack on a UFC bus from April 5, in which Nurmagomedov was the reported target.
Still, McGregor's felony charges have been dropped and the Ireland native will not be seeing any jail time. Rather, "Notorious" has to undergo community service, anger management evaluation and must pay restitution for damages caused to the UFC bus.
McGregor earlier tweet and deleted "Calvary, Canada" ahead of the UFC's visit to Calgary, Canada for UFC on FOX 30 on Saturday, July 28.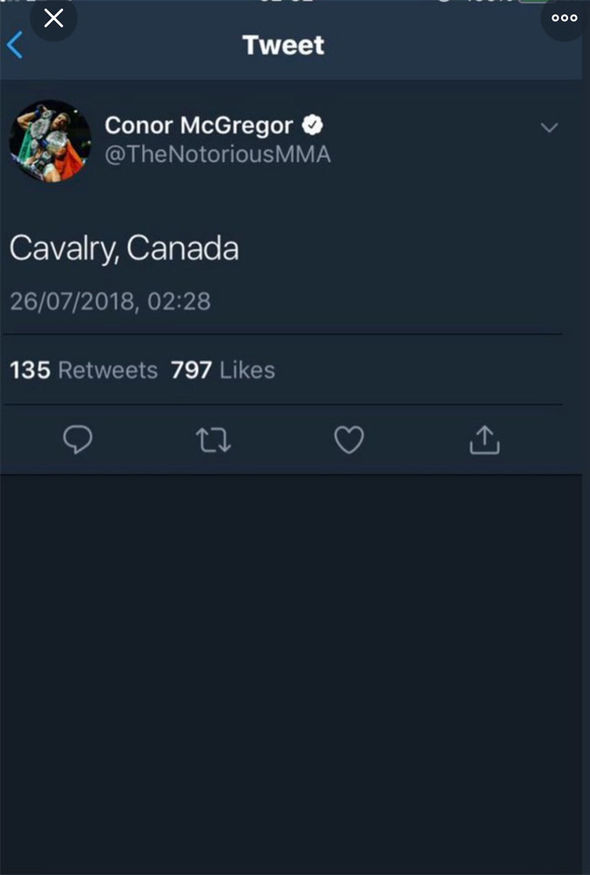 Khabib Nurmagomedov went on to reveal at a fan Q&A prior to the event's ceremonial weigh-ins that the UFC forced him to take a security detail following the statement from "Notorious."
"If you have problem with somebody, why you need to come with 30 people with camera?" Nurmagomedov said. "I don't understand this. Yesterday UFC called me. 'We need you. We need to talk with you.' They said, 'We have to give you a couple security guys.' This guy put tweet then he deleted. He put tweet, 'Cavalry, let's go to Canada.' Why you need cavalry? Just send me location."
Well, Daniel Cormier has posted a video of Nurmagomedov with his security detail and decided to poke fun at the UFC lightweight champion by asking him if he is scared that Conor McGregor will show up. Check it out within the footage provided above.
For more MMA news click here.