Former UFC heavyweight Brendan Schaub and UFC President Dana White have been going back and forth as of late. Now former UFC fighter turned Bellator competitor Josh Thomson has come forward with his thoughts on the matter.
It all began when Brendan Schaub voiced his opinion on experienced kickboxers transitioning into the sport of mixed martial arts from his podcast.
"I think everybody is all high and mighty on these guys who come from kickboxing, boxing backgrounds. When they come over to the UFC, they expect them to be elite strikers. The distance, the combos, the head movement, the number of variables, it's a completely different game, so to me that never translates."
The statement caught the attention of Israel Adesanya, who has since elicited a response.
Dana White then took to social media to fire back at Brendan Schaub based on the comment.
"Such a f—kin tool!!!! What the f—k does this idiot know about the sport or the business??? @stylebender for u to be listening to one word from this MORON is a waste of ur time. Guy went 6-5 in the UFC!!! The only thing he could teach u is how to get KO'd. Tune idiots like this OUT."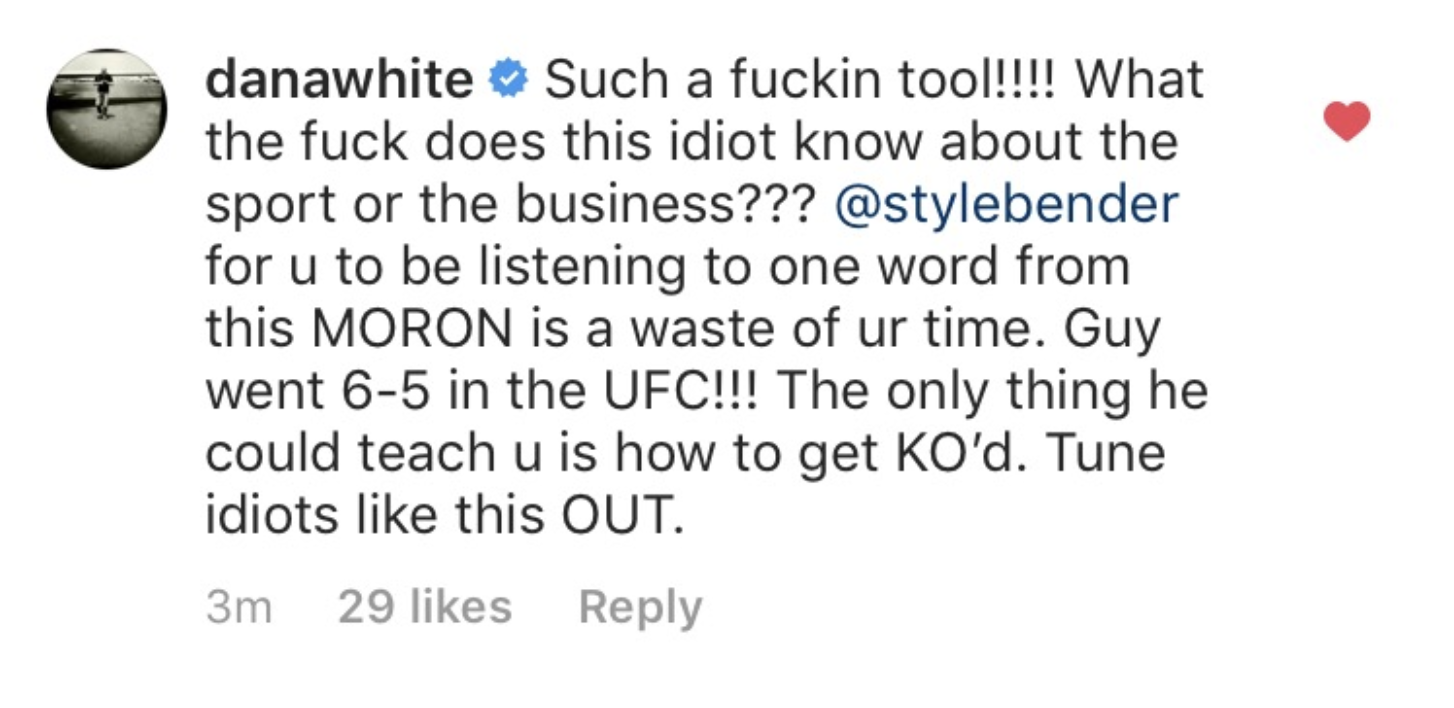 Schaub then dropped a bomb of a message on Twitter concerning Dana White for all fight fans to see.
@danawhite I tried to be cool. #Icandoyourjobyoucantdomine pic.twitter.com/F1TbxVMhxB

— Brendan Schaub (@BrendanSchaub) July 12, 2018
Speaking on the Sammy And The Punk podcast, Josh Thomson has since come forward with a statement on the matter. Concerning Schaub's initial statement on kickboxers moving to MMA, Thomson said "Brendan didn't say anything wrong. Dana just…does what Dana does. He just came out and roasted him."
Check out Thomson's full thoughts within the video provided below:
For more MMA news click here.