UFC women's strawweight Claudia Gadelha caught the attention of fight fans recently when she offered an interesting comment to fellow mixed martial artist Brian Ortega over social media. Now Gadelha has taken to the internet once again to comment on her recent run in with "T-City."
Claudia Gadelha recently dropped a comment on a photo posted by Brian Ortega. The message read, "I would make a baby with you @briantcity."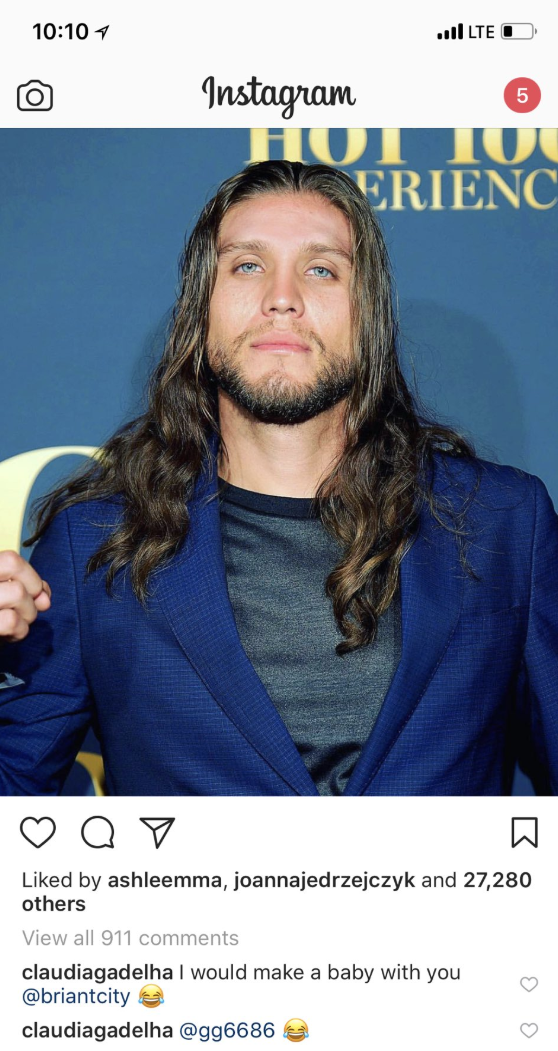 Well, the two mixed martial artist recently met up in the Staples Center in Los Angeles, Calif. to watch the exciting fight card for UFC 227 on Saturday. Taking to Instagram, Gadelha has decided to comment on the experience.
"The good genes. You guys are sooo funny!! A lot BJJ in this pic"
For more MMA news click here.