Former UFC heavyweight champion Brock Lesnar is back in the testing pool for the United States Anti-Doping Agency (USADA). With that in mind, it would appear that the former title holder is already being tested thoroughly.
Brock Lesnar failed a drug test back at UFC 200. Consequently, the former champion was given a year-long suspension from the octagon.
After serving six months of the suspension, Lesnar exited the USADA testing pool and opted to reclaim his spot as a WWE champion. However, reigning two-division UFC champion Daniel Cormier called out the pro-wrestling superstar back at UFC 226.
Lesnar accepted the fight and has since reentered the USADA testing pool and has begun serving the final six months of his suspension. Now USADA's official database has revealed that the former UFC heavyweight champion has been tested three times just within the last month.
Check it out below: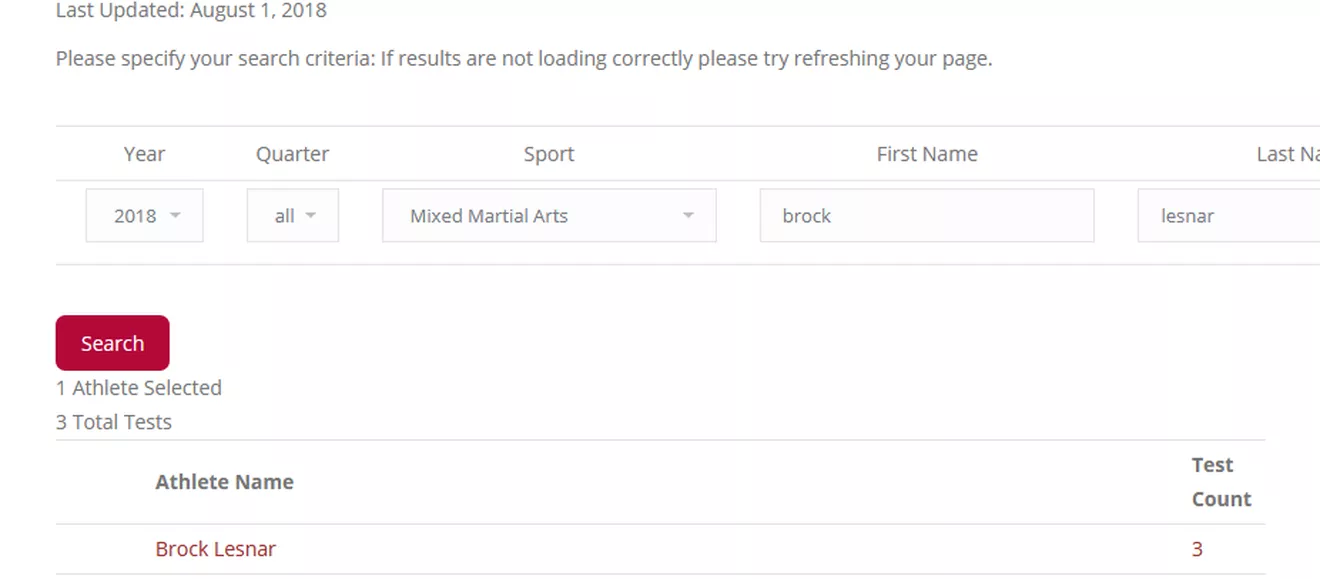 For more MMA news click here.