Former UFC middleweight champion Anderson Silva is now nearing the end of his USADA enforced suspension from the octagon. With that in mind, "The Spider" claims he has a fight coming up.
Anderson Silva failed a drug test back in Oct. 2017, leading to the fighter receiving a one-year suspension from the sport. Consequently, "The Spider" will once again be eligible to compete on Nov. 10, 2018.
Over social media, Silva recently claimed he has a fight set for January 2019. Check it out below.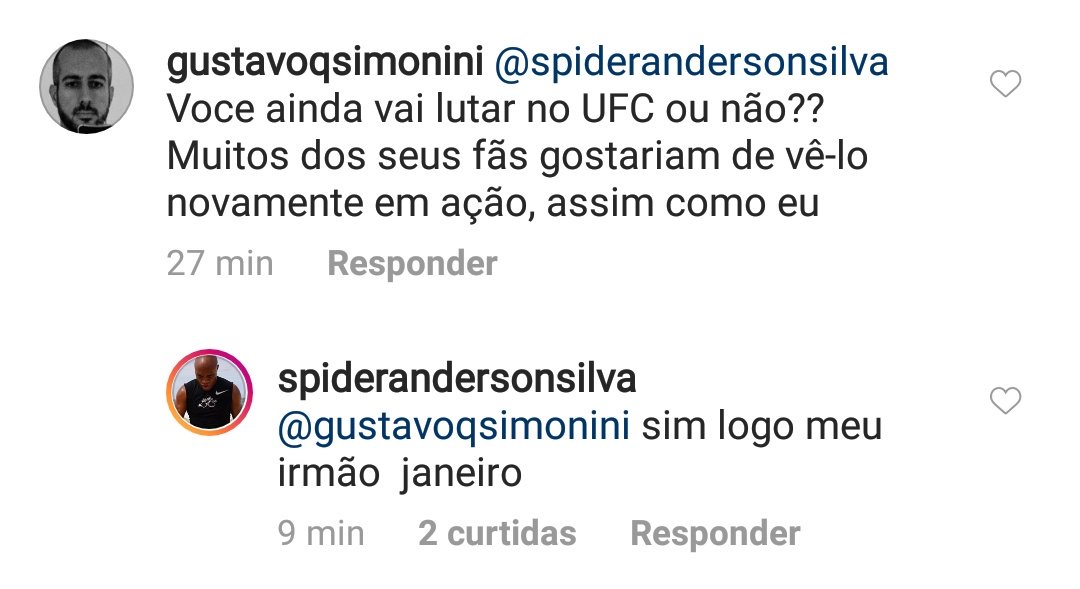 For more MMA news click here.