As the return of former UFC two division champion Conor McGregor draws near, images and video from inside the UFC mega-star's training camp continue to emerge on-line.
In one of the newer postings from inside Conor's camp, McGregor's sparring partner is seen wearing duct tape around his head.
A fan questioned why the training partner is wearing such a thing, and he actually got a direct reply from Conor MdGregor himself.
Check it out: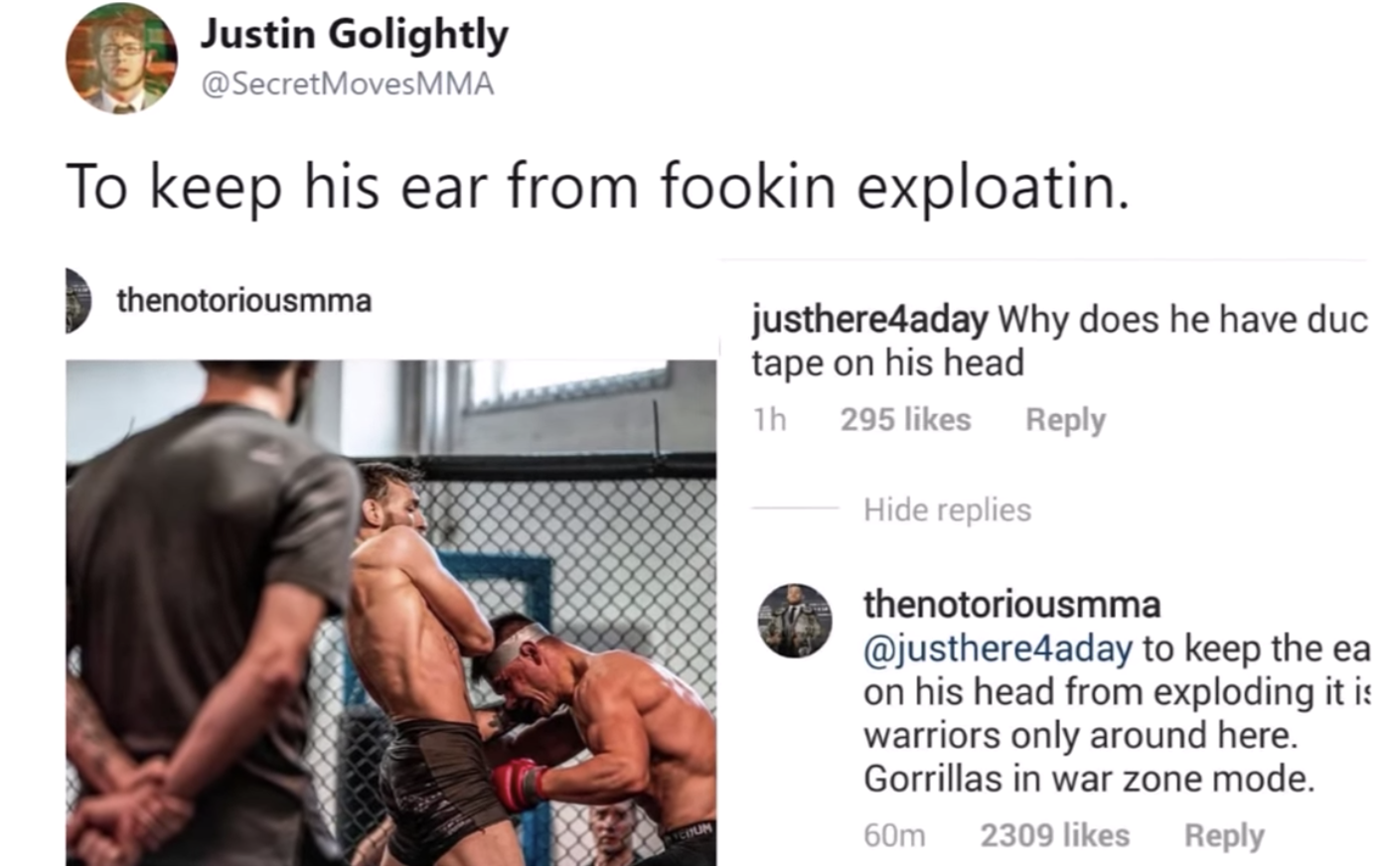 Conor McGregor faces Khabib Nurmagomedov for the UFC lightweight world title, in the UFC 229 main event, on October 6.