Mixed martial arts gym rivalries are nothing new to the sport. However, this particular rivalry reached nearly fatal heights.
As reported by gnp1.de, a rivalry between mixed martial arts gyms in Hamberg, Germany ended in a bloody fracas. An estimated five masked men attacked fighter Abeku Afful with machete, knives, and a baton. The fighter was rushed to the hospital after undergoing surgery for a severed artery in his leg from a machete laceration.
Afful went on to recover from critical condition following the attack. The attackers were allegedly fighters from a rival gym.
WARNING: Severely graphic photos from the machete attack may be viewed below. The image is not for those irritated by the sight of blood.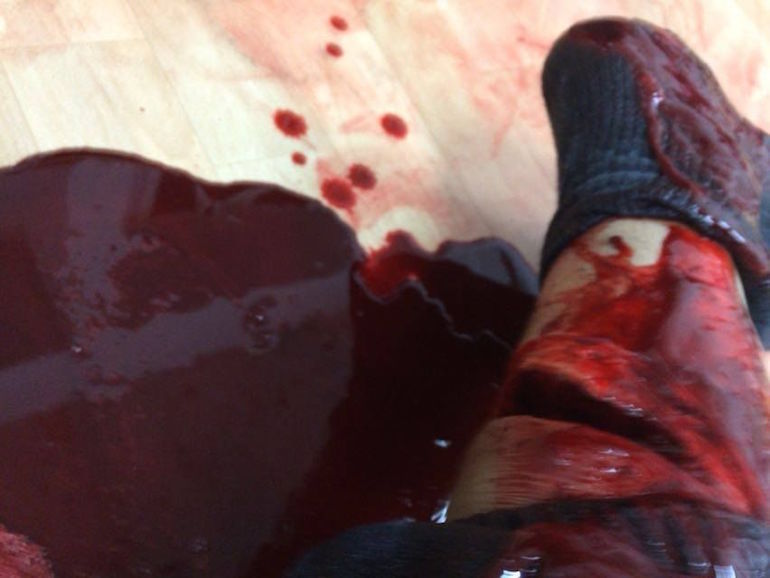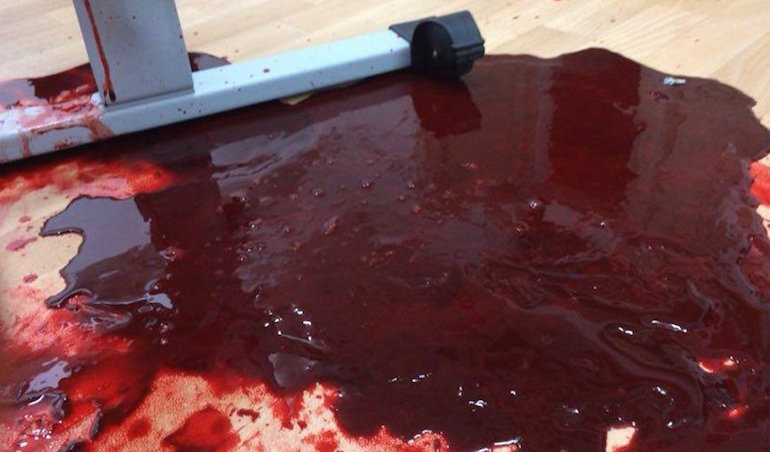 For more MMA news click here.