Former UFC champion Anthony Pettis and mixed martial arts veteran Donald Cerrone once posed for a picture after an intense five-round sparring session. While the stunning training regiment had many in the gym entertained, UFC superstar Nate Diaz had a different message to give over social media.
Taking to social media, Pettis and Cerrone first offered a photo from their sparring session for all to see.
Later taking to the internet, the Stockton native decided to add his opinion to the mix. Check it out below.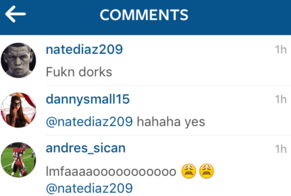 For more MMA news click here.