UFC 230 has been through some turmoil as of late. That being said, it would appear that the UFC President is now looking to make some changes.
UFC 230 is set to go down Nov. 3 from within Madison Square Garden in New York. Featured in the night's live pay-per-view co-main event, Nate Diaz will be making his massive octagon return against tough lightweight contender Dustin Poirier.
Tickets for the event went on sale before a headliner for UFC 230 had even been chosen. Consequently, the UFC began negotiating a possible Nate Diaz main event for an inaugural 165 pound world title.
However, the promotion was seemingly uninterested in allowing Dustin Poirier to fight for the title. As a result, Diaz vs. Poirier remained as the night's co-main event.
Valentina Shevchenko and Sijara Eubanks have since reportedly been set to fight for the vacant UFC women's flyweight title in the night's headliner. But, UFC President Dana White recently responded to a system of messages from fight fans demanding a Diaz vs. Poirier main event.
One fight fan stated over social media, "Dawggg, just make Nate Diaz and Dustin Poirier the main event for more PPV buys, happy fans, and do it for the children. People just want good fights and who the f**k doesn't want to see a 5 round war between Diaz and Poirier? Even you, don't lie!"
To many fight fans' surprise, Dana White responded "I do. I said DEAL. I will try to make it." Check it out within the screen captions provided below.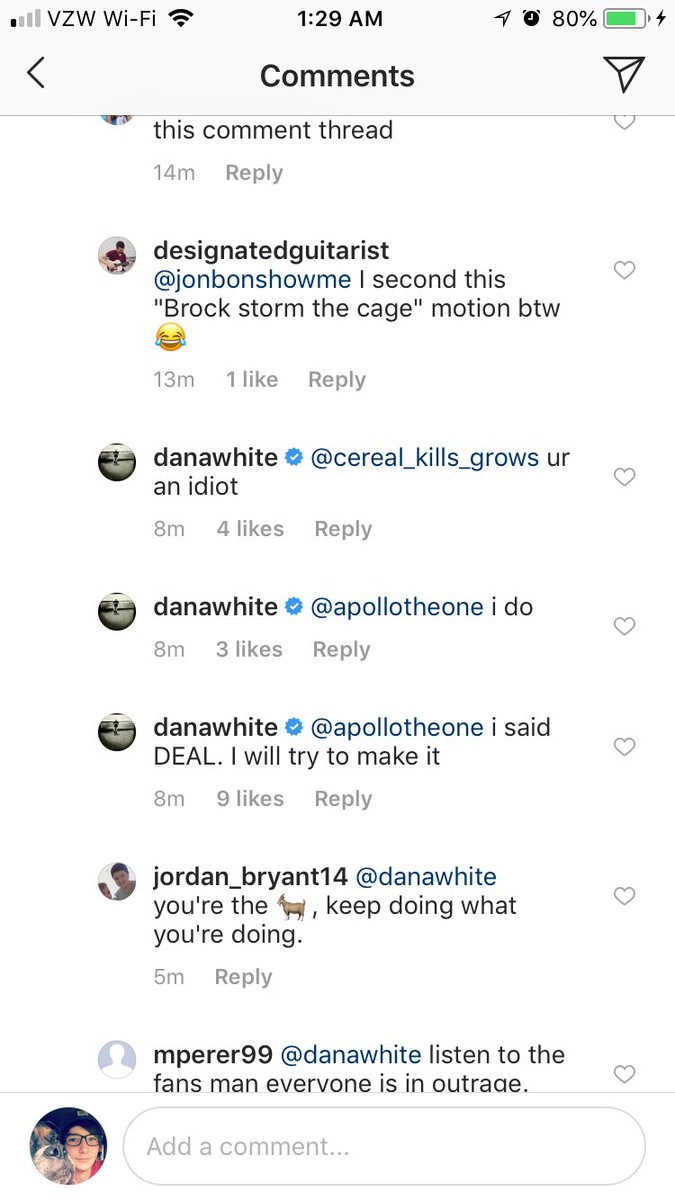 For more MMA news click here.