Undefeated UFC lightweight champion Khabib Nurmagomedov has been on the tip of every fight fan's tongue as of late. Now it would appear that one talented fan has decided to commemorate the Dagestan native's recent accomplishment with a massive mural painting.
Khabib Nurmagomedov faced off against Conor McGregor on Oct. 6 for the main event of UFC 229. Live on pay-per-view in Las Vegas, Nev., the reigning champion submitted "Notorious" for a massive fourth round victory.
A photo of a fight fan's recent mural dedicated to the submission win has since been going around the internet. Passed around on some of MMA's top internet forums, the picture is quickly gaining viral status.
Check out the stunning work down below.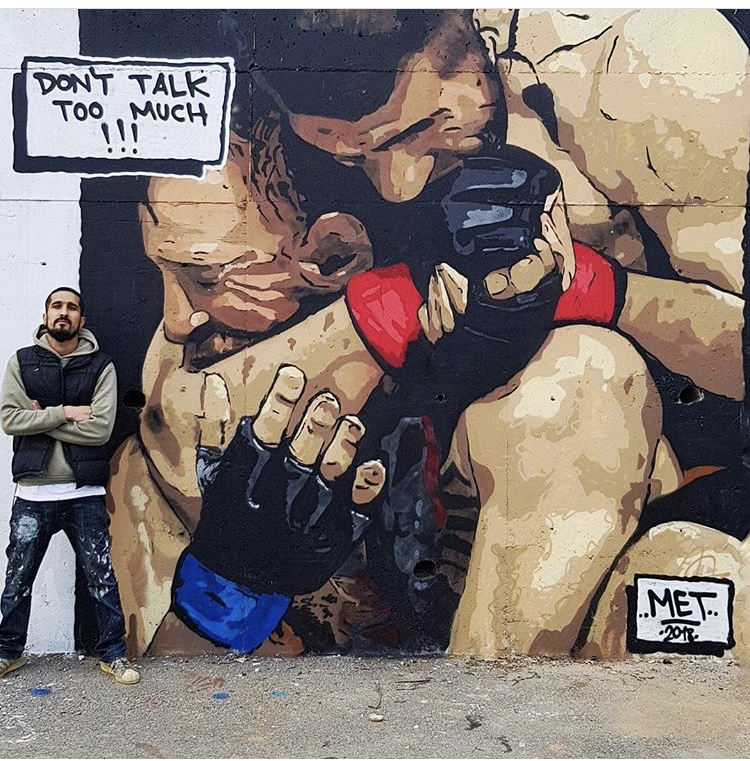 For more MMA news click here.