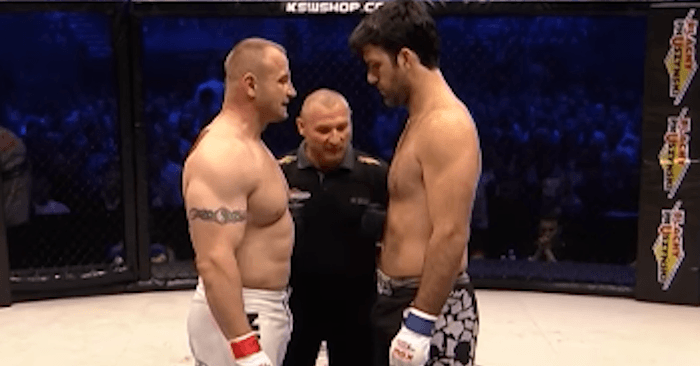 The sport of mixed martial arts can pit two of the world's best athletes against each other in an act of what can be simplified down to a fight. Conor McGregor has had the opportunity to prove time and time again that it doesn't matter which weight class he fights under; He will prove to be a winner, or at least a warrior, in each of his outings.
The sport of MMA can also throw in one of the strongest men in the world whose skill-level is mediocre at best, against a grappler who is still learning the ropes of mixed martial arts. Mariusz Pudzianowski clubbed Rolles Gracie into defeat in their encounter at KSW 31 and you can watch it all play out below:
Do you think Pudzianowski will ever find his way into the UFC's octagon?