It would appear that the internet is losing its mind over an alleged incident that went down in Dublin, Ireland involving UFC superstar Conor McGregor.
As seen in the various social media posts below, a rumor is spreading that the UFC lightweight champion was allegedly involved in a bar fight within The Forge in Crumlin, Dublin. No official reports of the brawl have yet been released.
That being said, this would not be the first time McGregor made headlines for something outside of the octagon. "Notorious" was cage side at Bellator 187, when the fighter rushed the cage after watching teammate Charlie Ward drop his opponent during the night's event.
McGregor was then involved in an altercation with referee Marc Goddard, slapped a commissioner in the face and tackled his teammate Charlie Ward.
There will be more news on the latest rumor of McGregor's alleged bar fight as it becomes available.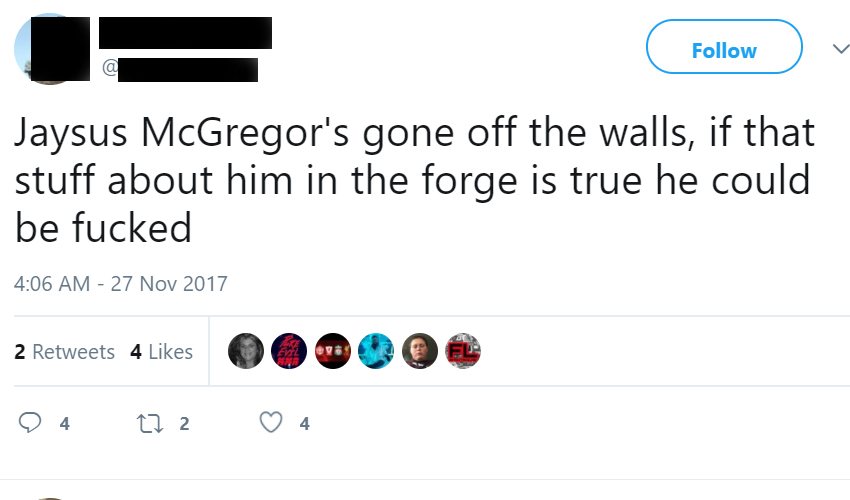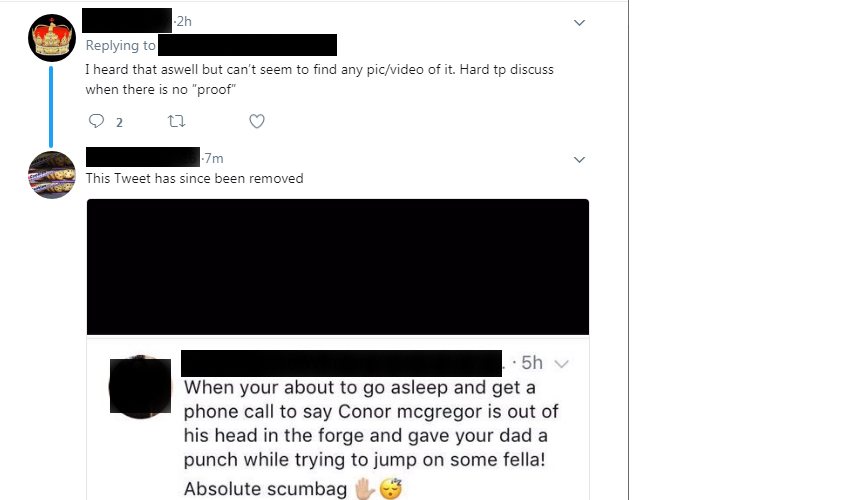 For Privacy reasons, the names and images of the social media posters above have been removed.