Rising pugilist star Vasyl Lomachenko won over the hearts and minds of many boxing fans when he put on a dominant performance over the always dangerous Guillermo Rigondeaux. However, it would appear that it is going to take more than that to impress the former pound-for-pound best Floyd Mayweather Jr.
Speaking to Fight Hype, Mayweather offered his opinion on the recent match up.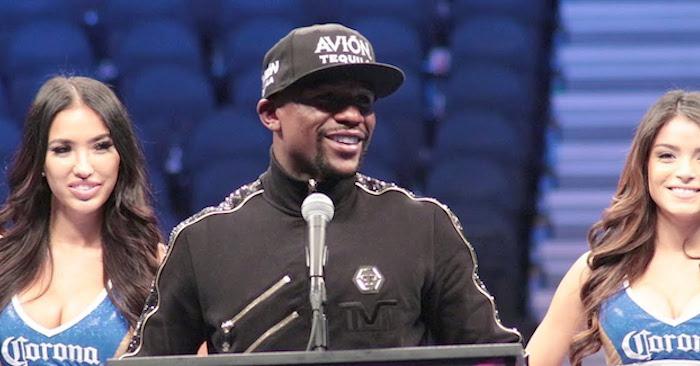 "I never fought a guy that was that small. He was smaller than that. Honestly, they didn't look like they belonged in the ring together."
"It really was no damage done to neither side. It was a real just robotic, real stiff, robotic fight. Nobody really landed like no killer, solid shots, no real shots. You can look at me and Diego Corrales, or me and Arturo Gatti.
"I can't take that away from Lomachenko. He went out there and done what he had to do, but one thing he can't do is knock (out) a guy.""Even with Rigondeaux. I don't think Rigondeaux had a hand problem. I don't. We live and we learn. Rigondeaux should just take that as a learning experience. A guy that big, I could see the difference when they got into the ring. A small good fighter will never beat a big good fighter. It'll never happen.
"That's the difference. I'm not a good fighter. I'm a great fighter."
For more MMA news click here.