NASCAR's Kobalt 400 race went down on March 12, 2017 within the Las Vegas Motor Speedway. NASCAR rivers Ricky Stenhouse Jr. and Ty Dillon decided to take a different approach to their preparations for the big event. Stenhouse Jr. and Dillon met up with some UFC superstars, donned some boxing gloves and started hitting the bags.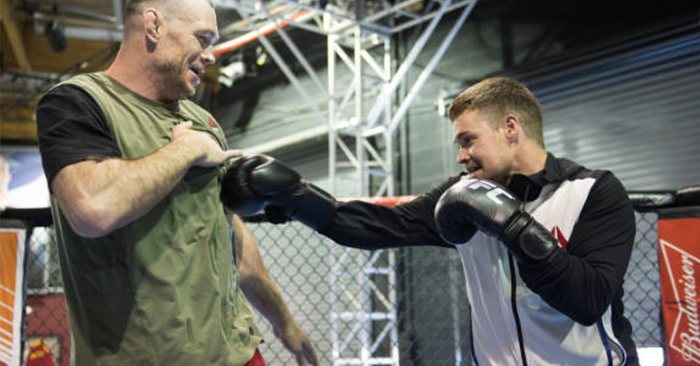 Former UFC heavyweight champion Cain Velasquez, UFC Hall of Famer Forrest Griffin and UFC welterweight Donald Cerrone can be seen in the video below spending some time with the two NASCAR drivers, as Stenhouse Jr. and Dillon give it their best inside the gym.
Ty Dillon trained with the former UFC heavyweight champion, showing off some power in his striking. Still, both drivers managed to push through the tough training session, as they were shown some of the basics of the sport of mixed martial arts. While neither man is quite ready to enter the cage, a little training with some of the world's finest MMA warriors has certainly added new levels to their fight games.
Check out a replay of the moment in the video below:
For more MMA news click here.