The Ultimate Fighting Championship (UFC) has a roster full of exciting fighters. One of the most active competitors inside the world's most famous mixed martial arts promotion is Donald Cerrone. "Cowboy" fights under the welterweight class at the moment, having most recently suffered a loss inside the octagon.
Since 2013, Cerrone has made four octagon performances a year. "Cowboy" was only able to fight three times in 2017, having suffered a three fight losing streak. Most recently, the fighter faced a brutal first round knockout loss to Darren Till at UFC Fight Night 118. That being said, it would appear that Cerrone has now been medically cleared to compete once again.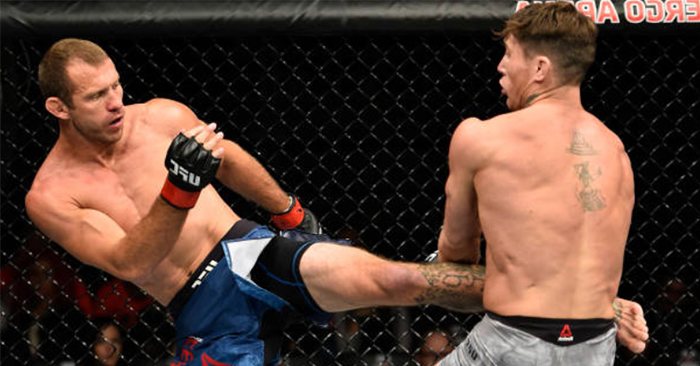 Taking to social media, "Cowboy" decided to share the news with his dedicated following of fight fans.
Donald Cerrone has formed a professional record in mixed martial arts of 31-10. With a bevy of knockouts and stoppages to his name, the fighter has earned a reputation among the fans has an exciting competitor under the UFC's roster. The most recent victory from "Cowboy" was a stunning knockout finish over MMA veteran Matt Brown at UFC 206, which put the fighter on a four fight winning streak before entering the year of 2017.
For more MMA news click here.