Quinton Jackson aka "Rampage Jackson" has cultivated a entertaining career in the sport of mixed martial arts through the years. "Rampage" eventually made his way to the Ultimate Fighting Championship (UFC), where the fighter faced off against some of the toughest opponents that the MMA world has to offer. Still, Jackson made his way to the top of the highly talented promotion by becoming the UFC light heavyweight champion. Since then, "Rampage" had decided to part ways with the world's most famous mixed martial arts promotion in preference to competing promotion Bellator MMA.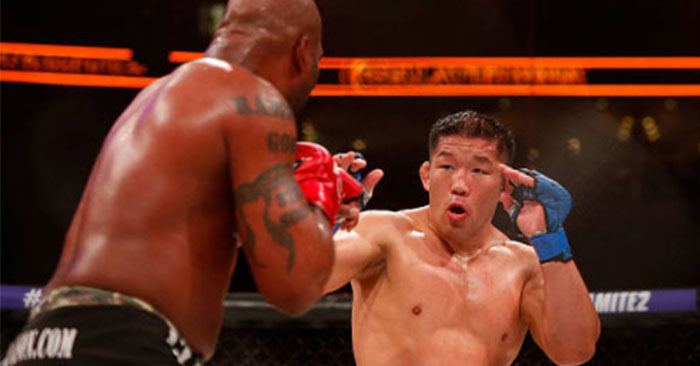 Under the Bellator MMA banner Jackson has competed five times, going 4-1 with the promotion. Most recently, the former UFC light heavyweight champion suffered a unanimous decision loss to Muhammed Lawal in their highly anticipated rematch.
However, one of the many changes to come with Jackson's MMA career as of late has been the fighter's division. "Rampage" is now a heavyweight. Furthermore, the fighter is now set to compete in the new Bellator heavyweight tournament grand prix, which will decide the champion of the division.
Kicking off the grand prix, "Rampage" will face off against fellow former UFC competitor Chael Sonnen in a heavyweight match up at Bellator 192 on Jan. 20, 2018 inside The Forum in Inglewood, Calif.
With Jackson's first fight within the grand prix fast approaching, here is a look at the fighter's physical transformation from the light heavyweight realm to the heavweight division. Check it out in the photo comparison below: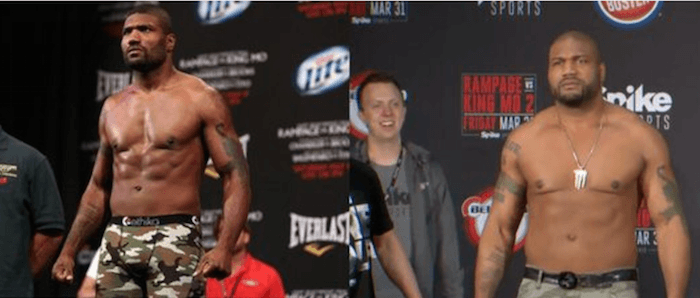 For more MMA news click here.