Mackenzie Dern is on a mission to take the mixed martial arts world by storm. The fighter is a Brazilian Jiu-Jitsu black belt, with a high profile career in the sport. Dern is a former world No. 1 ranked IBJJF competitor and a former ADCC champion. One of the fighter's most stunning BJJ victories was against nine-time women's world champion Gabi Garcia.
Garcia is a heavyweight mixed martial artist and BJJ phenom in her own right. That being said, the fighter was dealt her first loss as a black belt when she faced off against Mackenzie Dern.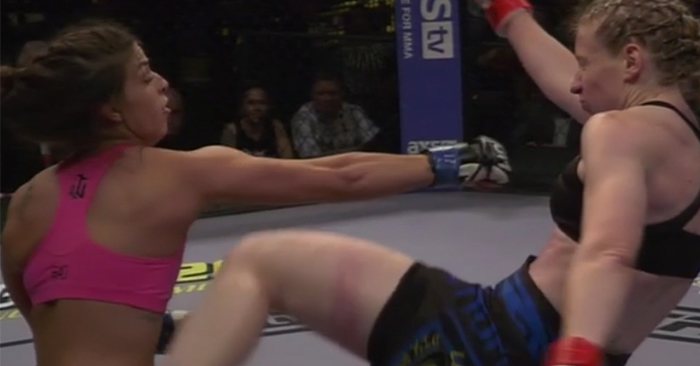 The 55 kg fighter can be seen outpointing the 90 kg Garcia in the video below.
With that in mind, after putting on a dominant career in BJJ, the fighter is now focusing on her mixed martial arts career. The fighter is now on a five fight undefeated streak, having just made her debut under the Invicta FC promotion. Dern earned a submission victory over Kaline Medeiros at Invicta FC 26.
For more MMA news click here.