UFC superstars Conor McGregor and Nate Diaz have formed one of the most highly entertaining rivalries that the Ultimate Fighting Championship (UFC) has experienced. The two fighters made PPV history for the world's most famous mixed martial arts promotion with their two epic octagon wars. Now a rare video of veteran MMA referee John McCarthy giving giving his rules meeting before McGregor and Diaz's highly anticipated rematch rematch has made its way onto the internet.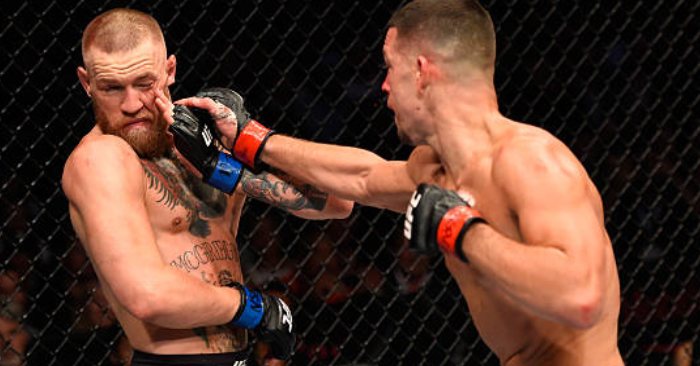 Nate Diaz first shocked the world when he choked out "Notorious" at UFC 196. After entering a heated rivalry with the fighter, Diaz locked in a rematch with the Irish superstar. The two fighters met once again inside the octagon at UFC 202. Diaz and McGregor bloodied each other round after round, offering the crowd one of the UFC's most stunning wars for division dominance. This time around, the fight went the distance.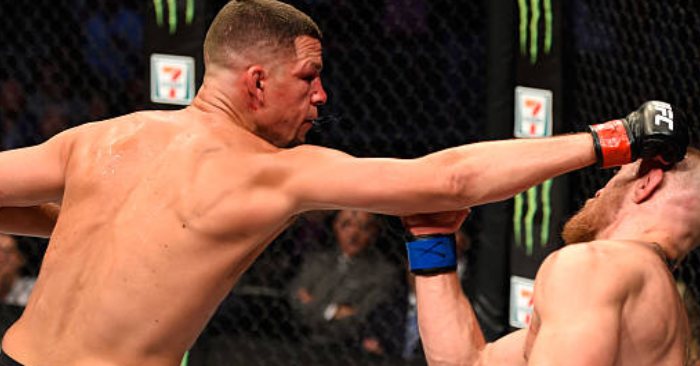 In the end, McGregor earned a close majority decision victory over Diaz. Now the fighters are 1-1 in their rivalry, with many fight fans still hopeful that the two mixed martial arts warriors will battle it out in a potentially pay-per-view record breaking trilogy rematch.
For now, fight fans can take a look in the video above as referee John McCarthy offers Conor McGregor a breakdown of the night's rules before "Notorious" went toe-to-toe with Diaz for their rematch.
For more MMA news click here.