The Ultimate Fighting Championship (UFC) has put another exciting night of fights in the books. This time, the world's most famous mixed martial arts promotion made a trip to Winnipeg, Canada over the weekend for UFC on FOX 26. The event took place Saturday night, Dec. 16, inside the Bell MTS Place for the UFC's second appearance in Winnipeg. With the night of fights having now come to a close, the time has come to take a look at the UFC fighter payroll from the UFC on FOX 26 UFC Athlete Outfitting payouts.
The night's main event featured an octagon battle between two former champions, as Robbie Lawler faced off against Rafael dos Anjos for the headliner. The two MMA warriors ultimately went the distance, with dos Anjos earning a unanimous decision victory over his opponent.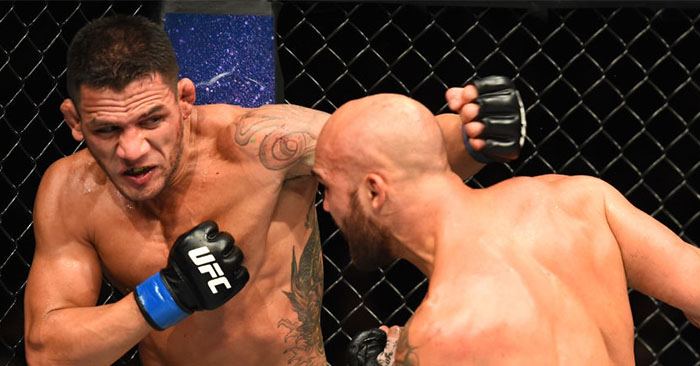 Dos Anjos also tied his main event opponent for the highest Athlete Outfitting Payout from UFC on FOX 26 with a grand $20,000 total.
As part of the UFC's uniform deal with Reebok, the athletic apparel company compensates UFC competitors for their octagon performances.
The total compensated to each fighter is determined based on the total number of fights the competitor has completed under the UFC, the Zuffa era of WEC and the Zuffa era of Strikeforce. As a result, Lawler and dos Anjos walked away with the highest totals for the event.
Before the UFC implemented their internal sponsorship program through Reebok, active fighters on the roster could exceed an additional $500,000 in annual income from outside sponsorships, or more in some cases. The fighters would work with companies both in and out of the cage, adorning their shorts and banners with logos and other graphics in support of their paying sponsors.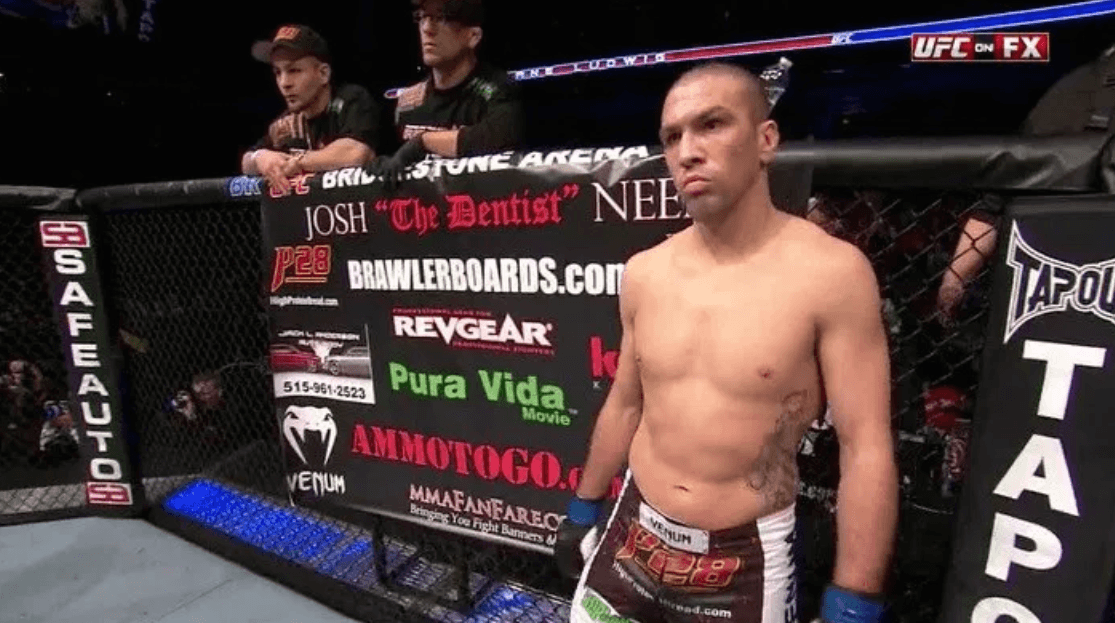 This lead to the fighters also booking appearances for their sponsors during their off-time, sometimes even getting monthly income for lengthy endorsement deals, even when not fighting.
However, under the new program, sponsors have pulled back in their support for fighters, because they are no longer allowed to show their support on fight night in any capacity.
To see all of the Reebok payouts, check out the UFC fighter payroll below as provided by MMA Junkie:
Rafael dos Anjos: $20,000
def. Robbie Lawler: $20,000
Josh Emmett: $2,500
def. Ricardo Lamas: $15,000
Santiago Ponzinibbio: $5,000
def. Mike Perry: $5,000
Glover Teixeira: $10,000
def. Misha Cirkunov: $5,000
Jan Blachowicz: $5,000
def. Jared Cannonier: $5,000
Julian Marquez: $2,500
def. Darren Stewart: $2,500
Chad Laprise: $5,000
def. Galore Bofando: $2,500
Nordine Taleb: $5,000
def. Danny Roberts: $2,500
John Makdessi: $10,000
def. Abel Trujillo: $10,000
Alessio Di Chirico: $2,500
def. Oluwale Bamgbose: $2,500
Jordan Mein: $10,000
def. Erick Silva: $10,000
For more MMA news click here.