UFC superstar Ronda Rousey has put on a storied career in the sport of mixed martial arts. The former UFC bantamweight champion quickly earned a reputation as being one of the most dominant finishers under the banner of the Ultimate Fighting Championship (UFC). After all, win or lose, Rousey has yet to go the distance in her fighting career. With that in mind, the former champion has yet to lock in another match up since going on a two fight losing streak.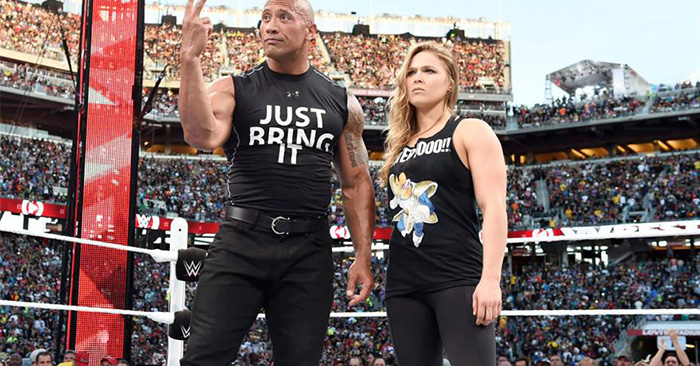 After suffering a title ending loss to Holly Holm, which severed Rousey from her undefeated winning streak, the fighter suffered another tough loss to Amanda Nunes. Now Rousey has been spending her time in other ways. For one, it would appear that the former UFC bantamweight champion has locked in a position as a producer for a new show.
Speaking to People.com, Ronda Rousey revealed that she is the executive producer for the web series Why We Fight on Verizon's Go90 video service.
The former title holder then went into detail on her motivation for fighting.
"It's an innately human thing, like eating and sleeping," Rousey said, when discussing the question of why people fight.
"It was the first sport that ever existed — two people started fighting and someone else stood and watched." She continued.
"There is no one answer to why we fight. My motivations are very different than anyone else's and I think that's why this series is so fascinating."
Ronda's Debut As A Producer Unveiled As She Explains Why She's A Pro Fighter
For more MMA news click here.