Bellator MMA is gearing up for an exciting night of fights. This time around, the mixed martial arts is making preparations for Belaltor 192. With the event now only a day away, it's time to take a look at the official weigh-in results for the incipient fight card.
Bellator 192 is set to take place Saturday night, Jan. 20, inside The Forum in Inglewood, Calif. Headlining the event, former UFC light heavyweight champion Quinton "Rampage" Jackson and fellow former UFC copetitor Chael Sonnen will be battling it out in a heavyweight war.
The fight will be the first of many set to decide the next Bellator heavyweight champion, as the promotion has organized a heavyweight tournament grand prix that will take place over multiple fight cards throughout the year.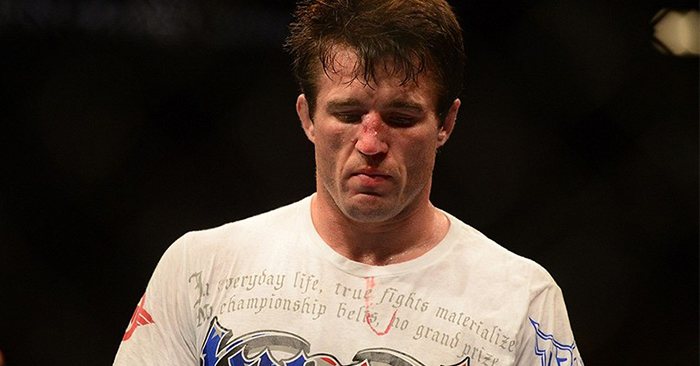 Everyone for the event made weight, but "Rampage" managed to get a considerable size advantage over his opponent none the less. Hitting the scales, Jackson weighed in at 253 pounds. Sonnen, on the other hand, came in at 222 pounds. For a full breakdown of the day's weigh-in results, check out the list below:
MAIN CARD (Paramount, 9 p.m. ET):
Quinton Jackson (253) vs. Chael Sonnen (222) – heavyweight grand prix opening round
Champ Douglas Lima (169) vs. Rory MacDonald (169.3) – for welterweight title
Michael Chandler (156) vs. Goiti Yamauchi (155.9)
Shane Kruchten (146) vs. Aaron Pico (145.2)
Henry Corrales (145.8) vs. Georgi Karakhanyan (145)
PRELIMINARY CARD (Online; 7 p.m. ET):
Khonry Gracie (169) vs. Devon Brock (166)
Ian Butler (168.4) vs. Joey Davis (170.5)
Bomba Vasconcelos (168.5) vs. Ivan Castillo (169.8)
Jose Campos (168.8) vs. Haim Gozali (168.5)
Tommy Aaron (153.1) vs. Roosevelt Roberts (155.8)
David Duran (127.7) vs. Kyle Estrada (127.6) – 128-pound catchweight
Johnny Cisneros (170.4) vs. Marlen Magee (167.9)
Arthur Estrazulas (156) vs. Mike Segura (155.6)
Noah Tillis (155.3) vs. Jalin Turner (155.1)
Gabriel Green (155.3) vs. Chris Padilla (156)
James Barnes (135.2) vs. Chad George (135.6)
Cooper Gibson (145.5) vs. Andrew Lazo (146)
For more MMA news click here.