Former UFC featherweight champion Jose Aldo has found himself on a losing streak. The fighter rebounded from his momentarily title ending loss to Conor McGregor back in 2015 with a decision victory over Frankie Edgar. However, since then, "Scarface" has suffered two consecutive losses to the now reigning featherweight champion Max Holloway. As revealed by the former title holder's camp, it would appear that Aldo is interested in getting out of his UFC contract sooner rather than later.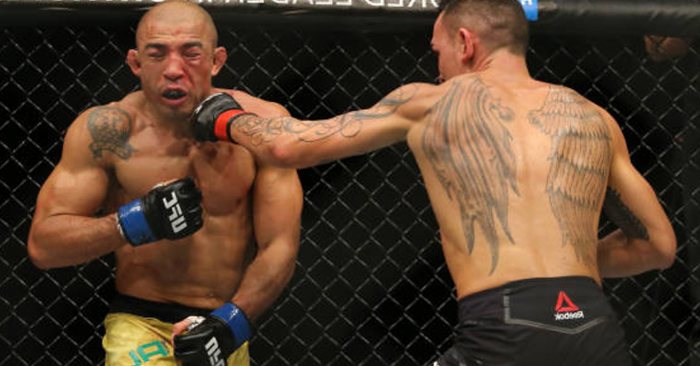 Speaking to Sport TV, as translated by mmanytt.com, Jose Aldo's head coach André Pederneiras offered his thoughts on the former champion's MMA career.
"With Conor, it was a defeat, that firstly we did not expect, and secondly, the way it happened, it was so fast, we couldn't show anything," Pederneiras said. "One fighter threw, the other also threw, one hit the chin and the other the eyebrow and he had not lost in the UFC yet.
"The impact [on him] was very large. Losing at home was [also] very bad, in front of the crowd. They are similar weight losses."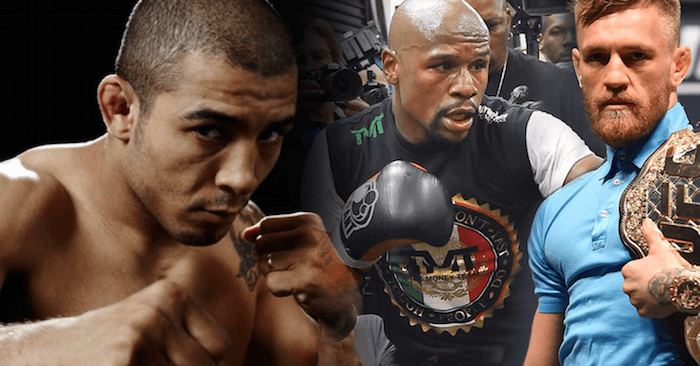 Pederneiras then revealed that boxing has been a interest of Aldo's for some time.
"Aldo has wanted to do boxing for a long time," Pederneiras said. "This happened for Conor, but this wasn't of interest between us and the UFC. We had other issues that we went to Vegas to talk to Dana about.
"He asked to fight boxing, Dana denied and, later, Conor was fighting boxing. He did not have the thought he thought he might have. Months before he asked, the answer was no. Months later Conor manages to fight in boxing without problem and the UFC allowed it. Of course he has a lot of money involved and in his [Aldo's] fight he would not, but not everything in life is money. He became quite unmotivated."
"We're still talking to see how much he wants to keep fighting or not," Pederneiras said. "I think Aldo's career is a career that nobody can talk badly about. He can do whatever he wants. To retire, to continue, to make a super-fight. He is thinking. He is a guy who has managed to make a lot of money over the course of his career and he can retire today without depending on anyone. He will never go hungry in his life. He invested his money, he knew how to save it."
"I've never heard him talk about stopping. I think Aldo has been at it for a long time, in a very continuous time. I think Aldo could take a vacation and feel that motivation to return. I already talked to him, but he wants to end the UFC contract as soon as possible."
For more MMA news click here.