In a new Dana cam, fight fans can hear every instance of trash-talk exchanged between Daniel Cormier and Volkan Oezdemir.
Fight fans are fervently waiting for the UFC's highly anticipated UFC 220 fight card to go down. With that in mind, fans will not have to wait much longer as the event will take place Saturday, Jan. 20. With the night of fights now almost here, the time has come to take a look at one of the event's final staredowns.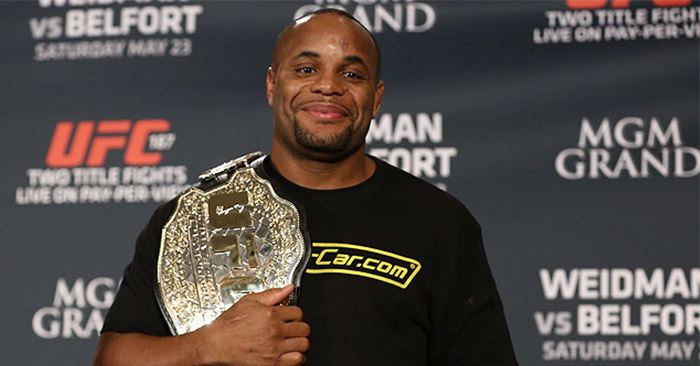 UFC light heavyweight champion Daniel Cormier is set to face off against tough contender Volkan Oezdemir in the co-main event of UFC 220. During the weigh-ins for the event, the two mixed martial arts warriors were granted one final chance to staredown before Saturday night's meeting inside the octagon.
UFC President Dana White was on stage between the two fighters for the mean mugging, offering fight fans a unique view of the action from his official Instagram account. Taking to the social media platform, White simply stated "CORMIER vs OEZDEMIR!!!"
Watch the two fighters staredown from the perspective of the UFC president himself in the video below:
For more MMA news click here.