UFC lightweight contender Khabib Nurmagomedov may have only competed once in 2017, but "The Eagle" has still amassed a dedicated hoard of fight fans. Making a surprise appearance at a recent UFC open workout, the Russian fighter received a massive welcome from the fans in attendance.
UFC 220 is going down Saturday night, Jan. 20, in Boston, Massachusetts. While Nurmagomedov is not on the night's fight card, the competitor decided to pay his fans a visit at the recent UFC 220 open workouts. During his surprise visit, "The Eagle" was met with an uproarious crowd screaming for him.
Check it out in the video below:
UFC President Dana White recently revealed that the Ultimate Fighting Championship (UFC) is potentially looking to strip UFC lightweight champion Conor McGregor of his title.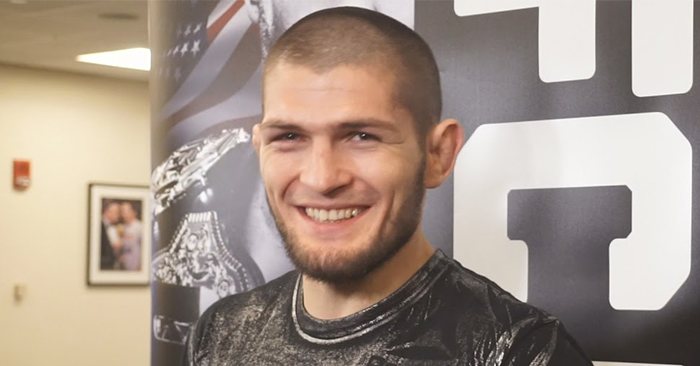 The UFC would then allegedly allow current interim champion Tony Ferguson and Khabib Nurmagomedov to battle it out for the undisputed title.
For more MMA news click here.