Quinton Jackson (aka Rampage Jackson) has become the latest notable UFC figure to enter the debate concerning Miesha Tate's butt.
Former UFC bantamweight champion Miesha Tate cultivated a dedicated following of fans during her mixed martial arts career, both for her skill inside the octagon and her stunning looks as a UFC superstar.
During the weigh-ins for UFC 200, longtime UFC commentating veteran Joe Rogan was caught by fight fans trying not to stare at Miesha Tate's butt on stage. The moment has since become one of infamy for the color commentator. Now fighters and fans are taking to social media to share their thoughts on the matter.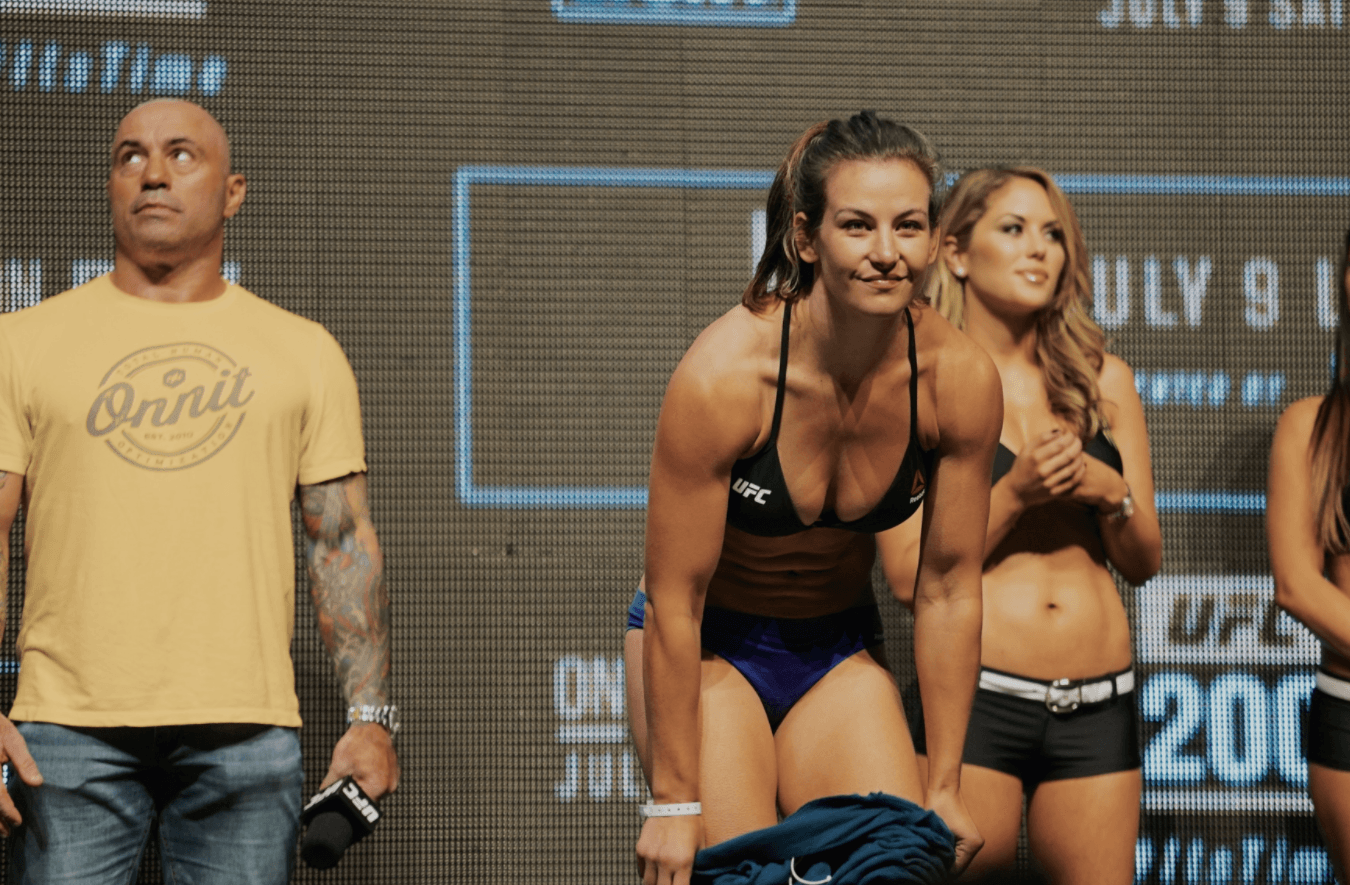 A fight fan took to social media to goad Rogan into explaining what was going on in the moment, Rogan responded via Instagram:
"I'm thinking 'Do NOT get caught on camera staring at her butt… AGAIN."
Now former UFC light heavyweight champion and current Bellator MMA heavyweight Rampage Jackson has decided to voice his opinion on the matter. Taking to Instagram, Jackson stated:
"Joe is a savage. F*ck that,I'd be like God gave me eyes to see sh*t."
Jackson is now set to compete in the new Bellator heavyweight tournament grand prix, which is destined to decide the next heavyweight champion. "Rampage" will face off against fellow former UFC competitor Chael Sonnen at Bellator 192.
The event will take place Jan. 20 inside The Forum in Inglewood, Calif.
For more MMA news click here.