Former UFC bantamweight champion Ronda Rousey and heavyweight competitor Travis Browne recently are now happily married. When the two mixed martial arts warriors announced their engagement, many fight fans and friends offered their congratulations. However, a UFC legend decided to roast Rousey and Browne with an internet winning social media post instead.
Travis Browne has found himself on a bit of a losing streak as of late. Having most recently suffered a submission loss to Alexey Oleynik, Browne is now coming off of a four fight losing streak. While Rousey has yet to officially retire, the former bantamweight champion has not competed since coming off of her own two fight losing streak.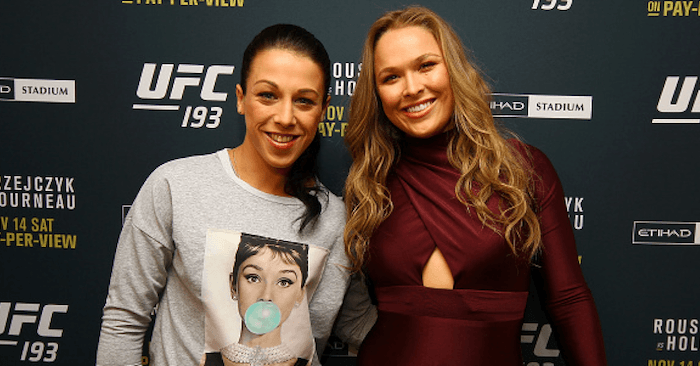 Retired UFC legend Din Thomas decided to bring attention to the fact over social media with a message that has been getting the attention of fight fans.
Taking to Twitter, Din Thomas stated:
"Oh Snap! Ronda and Travis about to tie the knot. I guess a tie is better than another loss. #imgoingtohell"
For more MMA news click here.