Undefeated boxing legend Floyd Mayweather Jr. and Curtis Jackson, better known by his moniker 50 Cent, have been warring over social media for some time now. Well, it would appear that things have reached an entirely new level.
Floyd Mayweather Jr. recently faced timed 50 Cent's eldest son. Check out a screen shot of the two having a brief conversation in the comment section following the Face Time down below.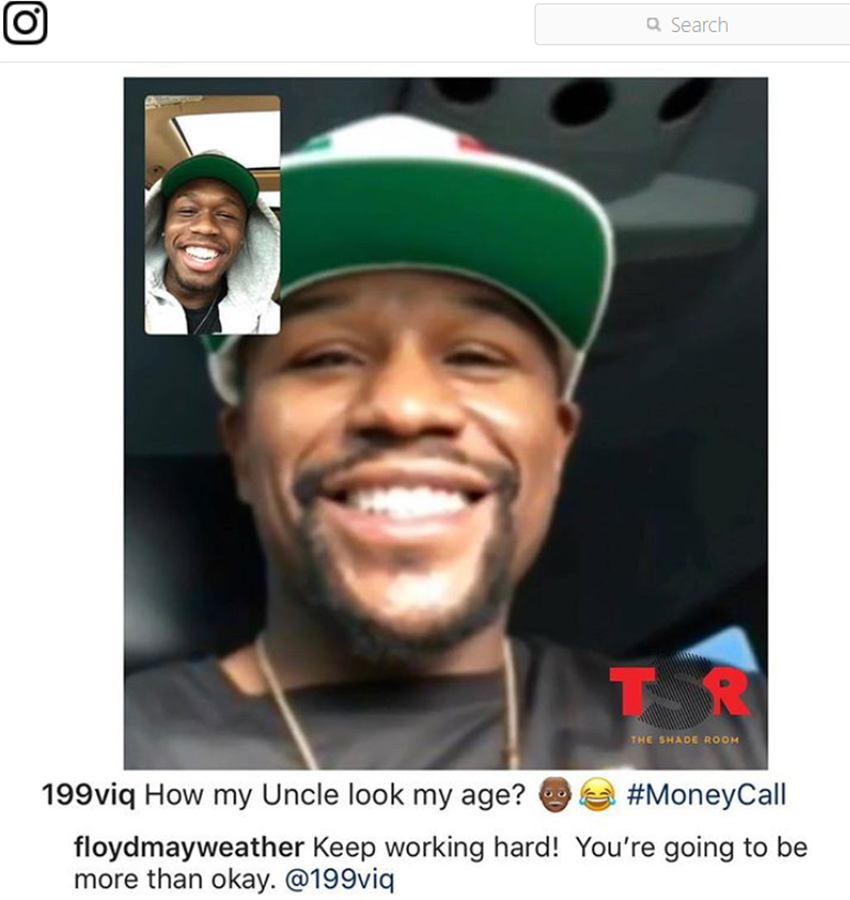 50 Cent has a history of getting heated over people including his children in their beef. Rick Ross learned this during a BET Awards event, in which the rapper ended up being allegedly attacked by members of 50 Cent's crew following an interaction with Curtis Jackson's son.
In 2014, SlowBucks was allegedly attacked by 50 Cent's crew and had his chain stolen in the process at Summer Jam for a similar reason. Well, taking to Instagram in a message that has since been deleted, 50 Cent has revealed that he seemingly may have targeted an altercation with Floyd Mayweather at a Pollo Tropical.
Check it out below:
For more MMA news click here.