Well, certainly no subtlety from former UFC female title challenger Claudia Gadelha this afternoon, as she flirts with the #1 ranked UFC featherweight in Brian Ortega.
Much to our surprise, the Los Angeles born and raised Ortega, and his flowing locks of beautiful brown hair, have Gadelha feeling some kind of way about parenthood.
So much so, that Gadelha couldn't help herself when hitting the UFC title challenger's Instagram, stating, "I would make a baby with you," in his comment section.
Check it out: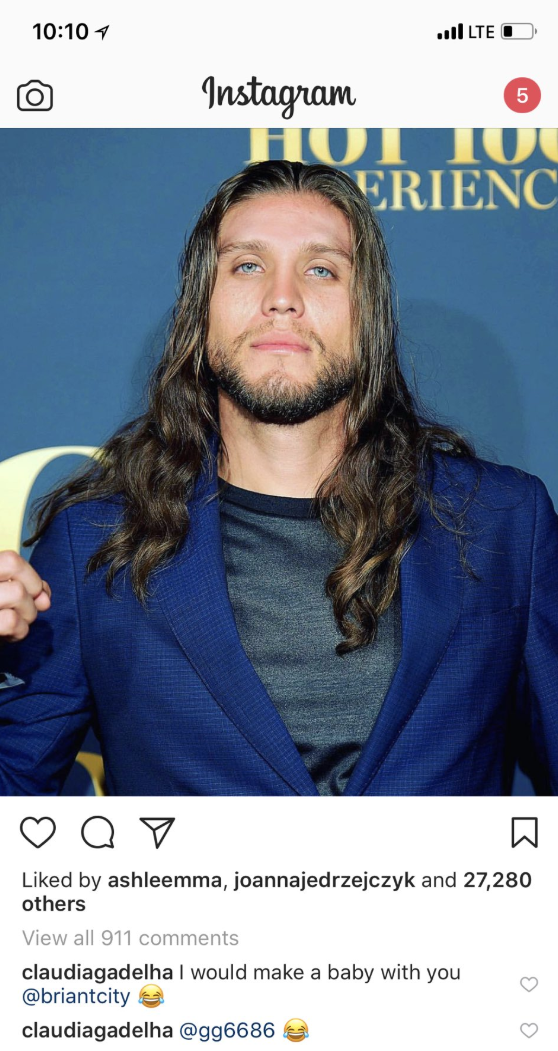 Can you picture what the Gadelha-Ortega offspring might look like?