UFC flyweight champion Demetrious Johnson suffered the end of his title reign over the weekend. Now fight metrics for the recent match up have been released.
The Staples Center in Los Angeles, Calif. hosted the highly anticipated fight card for UFC 227 on Saturday. Co-headlining the night's live pay-per-view card, Demetrious Johnson faced off against Henry Cejudo.
Cejudo ultimately avenged his former first round TKO loss to the champion with a split decision victory for the highly coveted title. However, the fight metrics from the match up have since caused some controversy concerning the decision.
As seen below, Demetrious Johnson earned more significant and total strikes landed than his opponent. Check it out below.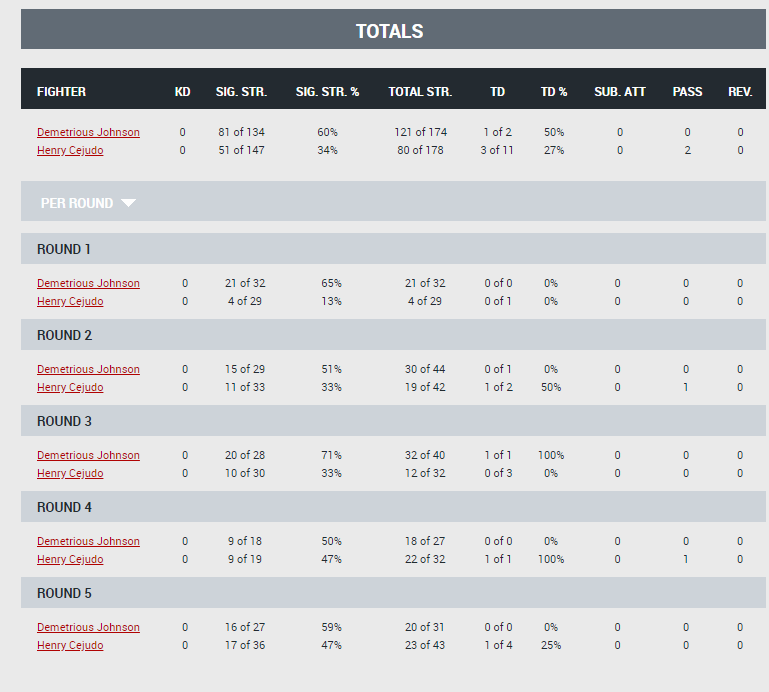 For more MMA news click here.