Former UFC heavyweight champion Brock Lesnar removed himself from the USADA testing pool six months into his suspension for his failed drug test from UFC 200. That being said, the former title holder has since re-entered the testing pool and is now seemingly looking much smaller.
Brock Lesnar returned to the world of professional wrestling after exiting the USADA testing pool. However, the former champion made a surprise appearance at UFC 226 earlier this year and accepted a call out from now two-division UFC champion Daniel Cormier.
Since then, it has been revealed that Brock Lesnar has re-entered the USADA testing pool and is now completing the final six months of his initial year-long suspension due to his failed drug test from UFC 200 back in 2016.
Well, Brock Lesnar competed at WWE's big SummerSlam pay-per-view event on Sunday, Aug. 19, and ultimately lost his WWE title to longtime rival Roman Reigns. As seen from the photo below, as captured from Lesnar's recent WWE performance, the former UFC champion can be seen looking much smaller than himself from his days inside the octagon.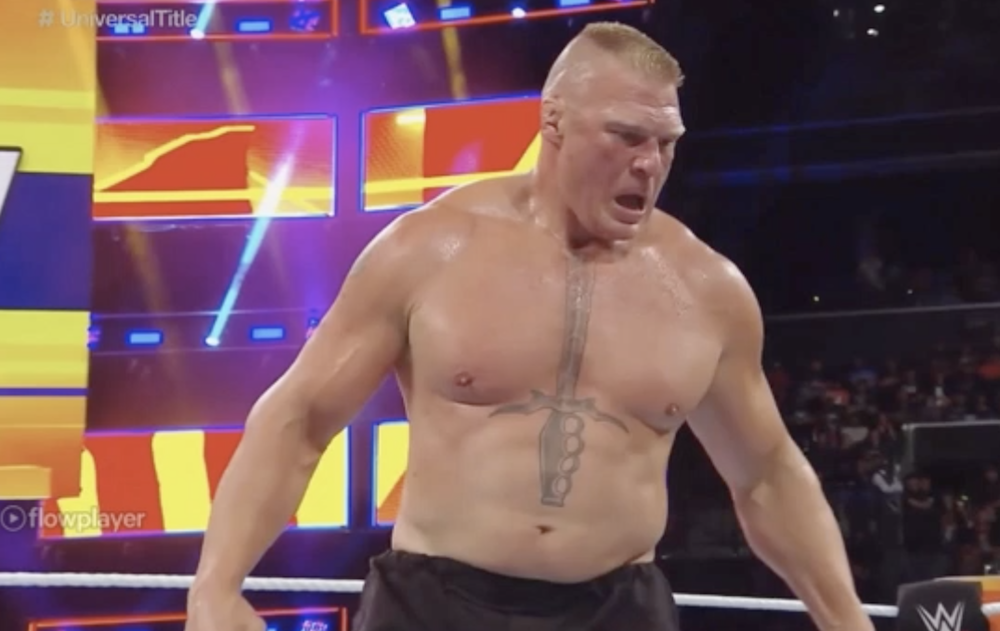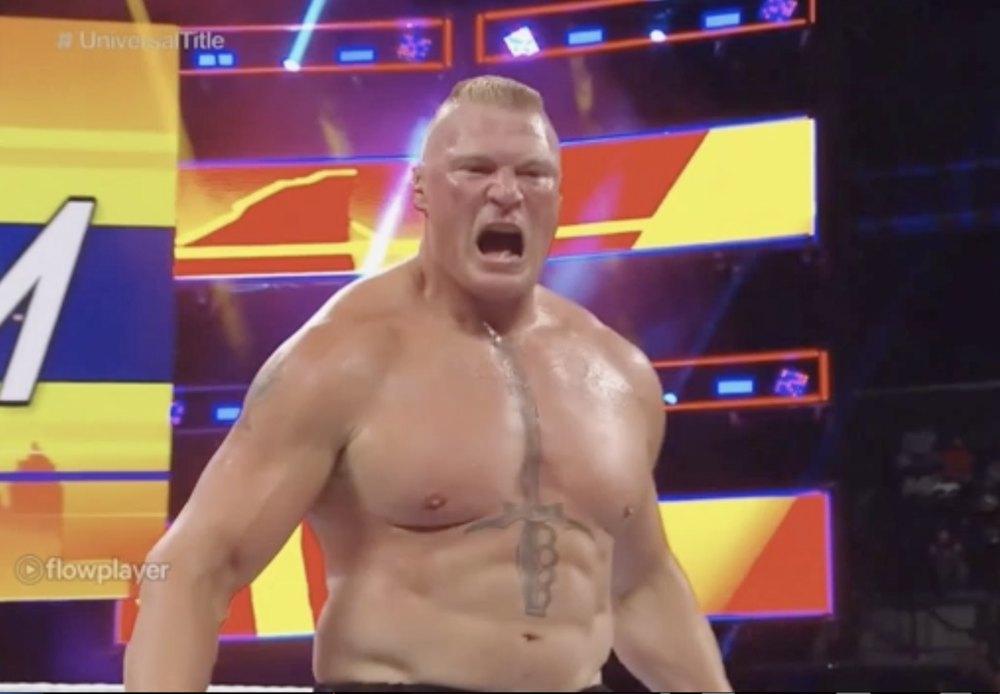 For more MMA news click here.