It was recently reported that legendary mixed martial arts coach Robert Follis has passed away. The individual was a longtime head coach for Xtreme Couture MMA, before departing from the training camp in November. Prior to joining the highly acclaimed team, Follis was the head coach and co-founder of Team Quest in Portland, Oregon.
The cause of Follis' death was originally unknown, but has now been confirmed by MMA Fighting to have been a suicide. The Clark County (Nev.) Coroner revealed to the news source that Follis died Friday of a gunshot wound to the head. Follis died at 48-years-old on Nevada State Route 160.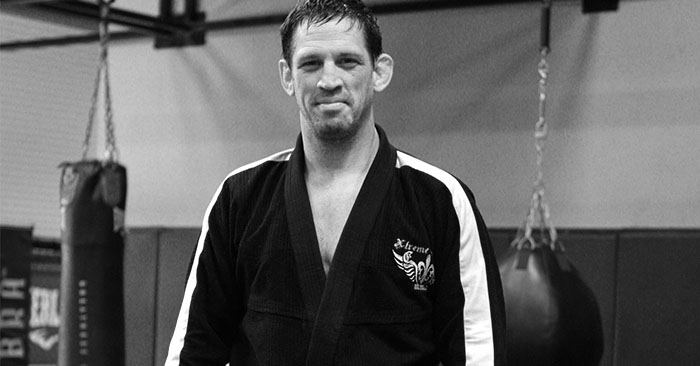 The famed coach is credited for training and mentoring some of the UFC's most notable and talented fighters. His loss is a tragedy to the MMA Community.
Here's some of the fighter reactions to the news of his passing:
ttps://twitter.com/IamTheImmortal/status/942437044185452546
"It is the space between the notes that makes the music"

— Tim Elliott (@TElliott125) December 17, 2017
Absolutely awful to hear that Robert Follis passed away ? That man helped a ton of fighters, directly and indirectly. Hard to think of all the loved ones he leaves behind. ? for everyone that was close to him, I'm so sorry.

— Lauren Murphy (@LaurenMurphyMMA) December 17, 2017
Extremely saddened to hear the news about Robert Follis. Heartbroken for his family and close friends. He was truly one of the good guys in the sport.

— Kenny Florian (@kennyflorian) December 17, 2017
I am in Finland at this moment and got word that Robert Follis has passed away. Hoping this is wrong!! This is a huge loss if true. One of the finest trainers and men in the world of MMA. Please, please be fake news

— Big John McCarthy (@JohnMcCarthyMMA) December 17, 2017
@MoTownPhenom All bullshit side, I send my condolences man. My prayers go out to you and those affected by Robert's passing.

— Michael Chiesa (@MikeMav22) December 17, 2017
If anyone feels lost this holiday season, don't be afraid to get help. The National Suicide Prevention Lifeline number is 1-800-273-8255 and is always available for those in need.
For more MMA news click here.