Jose Aldo has put on a storied career in the sport of mixed martial arts. Once singed to the Ultimate Fighting Championship (UFC), Aldo quickly earned the reputation as one of the most dominant fighters the world's most famous mixed martial arts promotion had to offer in the featherweight division. As a UFC featherweight champion, the fighter began to ascend to legendary status. That being said, it would appear that two of the UFC competitor's are now accusing Aldo of having used performance enhancing drugs during his title run.
UFC's Jeremy Stephens appeared on today's edition of The MMA Hour to have an interview with Ariel Helwani. During the interview, Stephens revealed that he believes Jose Aldo was using performance enhancing drugs throughout his title reign. He also said that Aldo hasn't been the same ever since USADA came into the fold. However, Stephens was not the only fighter to make the claim.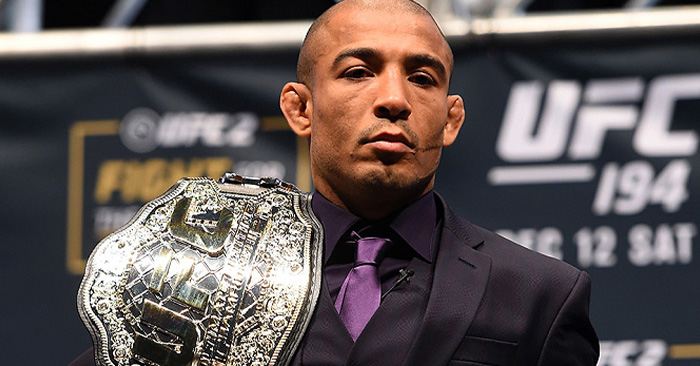 UFC's Derek Brunson quickly went to Twitter to offer his thoughts on the matter. Replying to what Jeremy Stephens said, Brunson stated "Salute Stephens. Sad but 100% agree. Doesn't have that edge anymore. He still young…"
The Twitter post has since been deleted from Derek Brunson's account, but a screen shot of the message can be seen below:
For more MMA news click here.