Montana De La Rosa made her big octagon debut during the recent The Ultimate Fighter 26 finale. This season of the popular reality television show focused on the Ultimate Fighting Championship's new female flyweight division, as female flyweights exclusively competed in the season of the show. The winner at the end of the season was set to be crowned the inaugural champion of the UFC female flyweight division.
The finale of the season went down Dec. 1, 2017 and featured a night full of exciting match ups. Among them, Montana De La Rosa debuted inside the octagon in a battle against Christina Marks. De La Rosa made short work of her opponent, earning a submission victory in the first round with an armbar. De La Rosa is now 8-4 as a professional mixed martial artist. That being said, she is not the only MMA competitor in the family.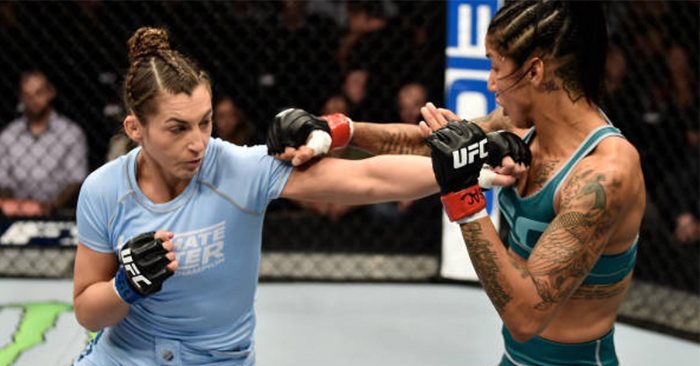 The fighter's husband, Mark Delarosa, is also a professional mixed martial artist. Delarosa has garnered an undefeated record as a professional fighter. With nine victories to his name, Delarosa has earned six finishes inside the cage.
With Montana De La Rosa having just found her way onto the UFC roster and Mark Delarosa warring his way through the MMA world on an undefeated winning streak, the power couple stands to potentially be the first married fighters to both be on the UFC roster. However, only time will tell if Mark Delarosa ever finds himself singed by the world's most famous mixed martial arts promotion.
For more MMA news click here.