UFC color commentator Joe Rogan has the best seat in the house for all major UFC events. This isn't just on fight night either, as the popular MMA figure is also always front and center for major UFC weigh in events. He's been criticized repeatedly, and gone viral just as often, for taking peeks at the UFC female fighters butts, and Miesha Tate speaks out on that very topic.
The UFC roster holds some of the most fit females in the world today, and after rigorous training camps the athletes usually come in lean, firm and looking their physical best.
For Joe, this seems too much to resist, and has been caught several times checkin out the female fighters while on stage.
Recently, a fan hit Twitter and asked Joe Rogan why he can't resist staring at the female fighter's butts, and what he's thinking while on stage doing it. However, Rogan didn't deny that he does it at all. Instead the UFC commentator offered the following response to the fight fan, stating "I'm thinking "Do NOT get caught on camera staring at her butt… AGAIN," Rogan replied in the Tweet.
This remark from Joe Rogan sparked a reply from former UFC bantamweight champion Miesha Tate, who is all too familiar with Rogan's weigh in practices.
Tate is one of the most viral UFC females to ever compete in the UFC, and Joe isn't the only one checking her out on weigh ins day. Still though, Miesha didn't miss this opportunity to take a quick stab at the commentator.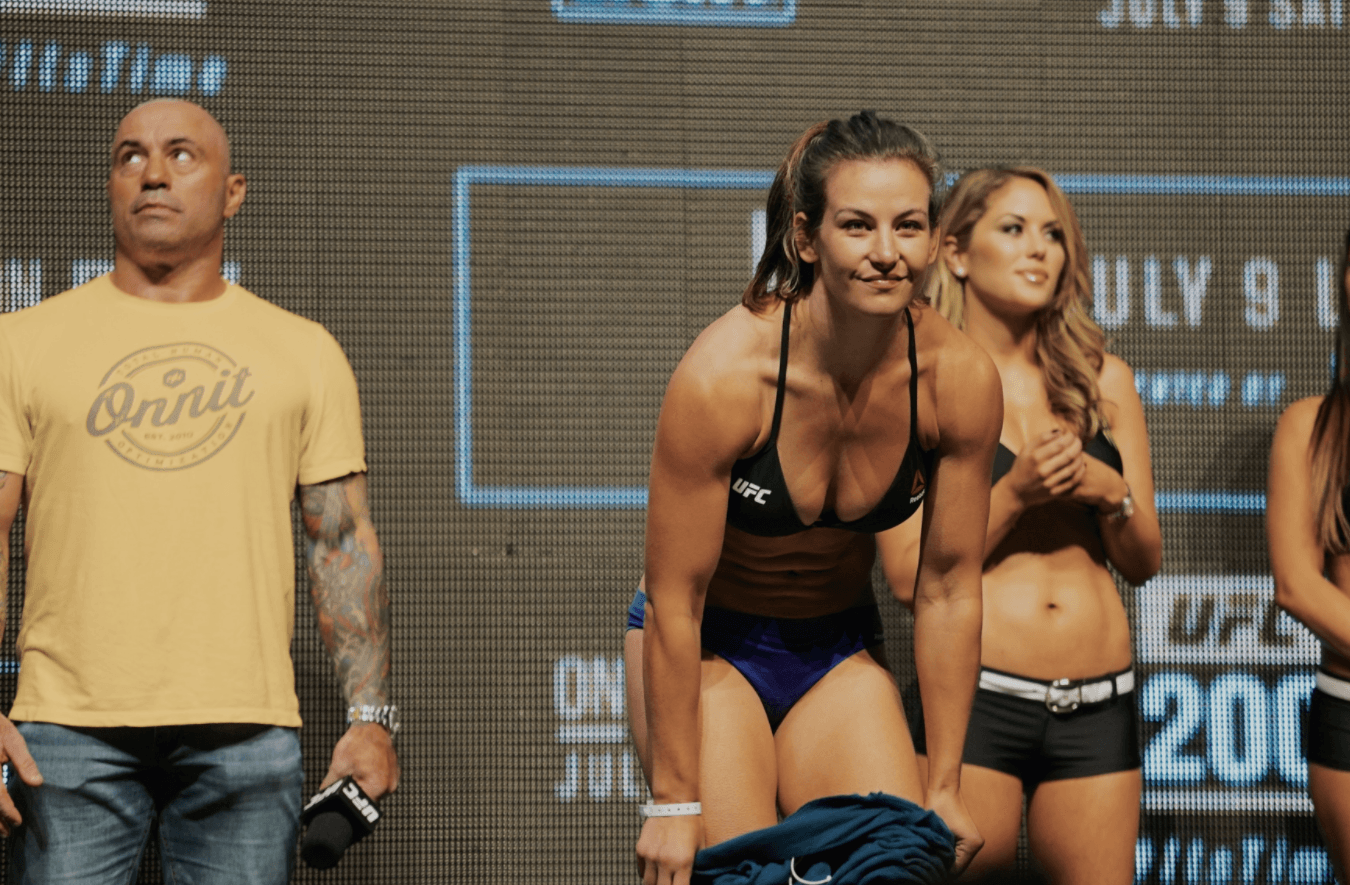 In a response to Rogan's statement, Tate issued the following via her own Twitter account, and she's not mad. Instead the UFC star was able to laugh and joke on the matter. "(Joe Rogan) exudes self-control [Laughing emoji]," Tate jokingly responded to the UFC commentator and comedian.
Miesha Tate is now retired from active competition, and instead spends time hosting a podcast, managing the next generations of fighters, and even has her own workout video series.
For more MMA News click here.