UFC featherweight champion Cris Cyborg added another victory to her record on Saturday night, Dec. 30, as the fighter faced off against former bantamweight champion Holly Holm at UFC 219. Following the title holder's decision victory over Holm, the reigning UFC bantamweight champion has decided to call out Cyborg. Now Cyborg has decided to offer a response, but perhaps not the reaction many fight fans were expecting. Turning down the Nunes fight opportunity, Cyborg wants the UFC to sign these girls instead.
UFC bantamweight champion Amanda Nunes has come forward to challenge Cris Cyborg for her title. However, Cyborg has now gone to social media to explain that she is currently interested in facing "a real contender." As a result, the featherweight champion would like for the Ultimate Fighting Championship (UFC) to consider adding a selection of featherweight fighters to their roster.
Taking to Instagram, Cyborg stated:
"Just because the girls fighting at 145 have not been signed to the UFC does not mean there are no girls in that weight class!
"like me these girls have spent years helping build the sport for all women, and now that the UFC has a Featherweight division they deserve the opportunity to fight on the biggest stage.
"Fans are tired of seeing me fight smaller Bantamweight fighters who are always being forced to move up in weight to face me and want me to fight a real Featherweight who has actually been fighting at that weight class.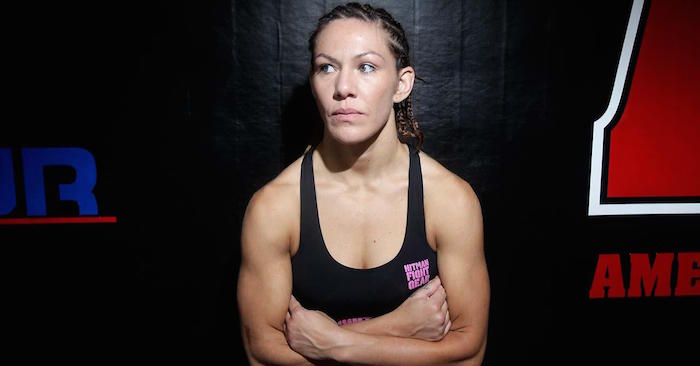 "In order for MMA to grow as a Sport and not just Entertainment the World Rankings have to be established and respected.
The girls who continued fighting at 145 instead of abandoning the division for Bantamweight deserve and have earned their rankings with wins In the division and one of them deserves a chance at the World Championship.
"It has been two years since I have had to defend my World Title at 145lbs Against the #1 available contender at that weight…in order for this division to grow…those girls have to know that once they become the best at 145 they will earn a chance at the World Championship.
It is because of this I want my next fight to be against a real contender with wins in the Featherweight Division Within the last year.
"Fighting shouldn't be a popularity contest, it should be a sport."
Check out the collection of competitors Cyborg has decided to offer a shout out in the Instagram post below:
For more MMA news click here.