The UFC has made it a point to level the playing field and keep drug abusers off their roster. As such, after years of steroid and TRT abuse of fighters, they brought in USADA. Now, we have the 2017 numbers for the most drug tested fighter on the UFC roster.
Oddly enough, there's a three way tie for the most drug tested fighter of 2017, and two happen to be women.
Most notably, on the male side of fighting, UFC bantamweight champion T.J. Dillashaw is the most tested man fighting in the UFC today.
However, Dillashaw is just tied with former UFC bamtamweight champion Holly Holm, and top UFC strawweight fighter Tecia Torres.
All three fighters do kind of fail the "smell test", as USADA puts it, for their overly ripped and muscular physiques. However, despite their appearances and despite being the most tested fighters of the year, all three tested clean every time.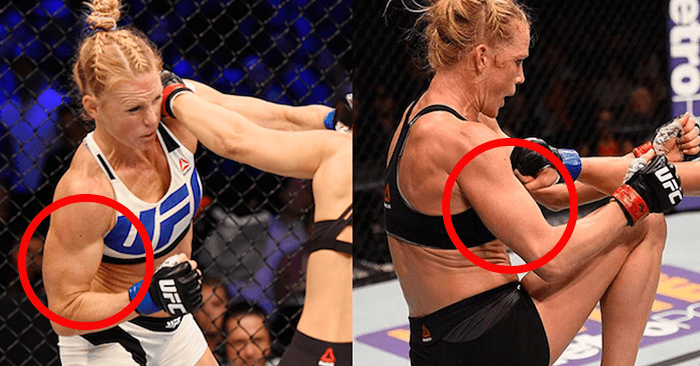 In fact, these three have never violated a doping policy in their entire career.
Earlier in the year, Cody Garbrandt made accusations that Dillashaw did in fact use performance enhancing drugs. And these two are former teammates.
Once he got off all the shit!?? https://t.co/3VVaUlohXb

— Cody Garbrandt (@Cody_Nolove) April 20, 2017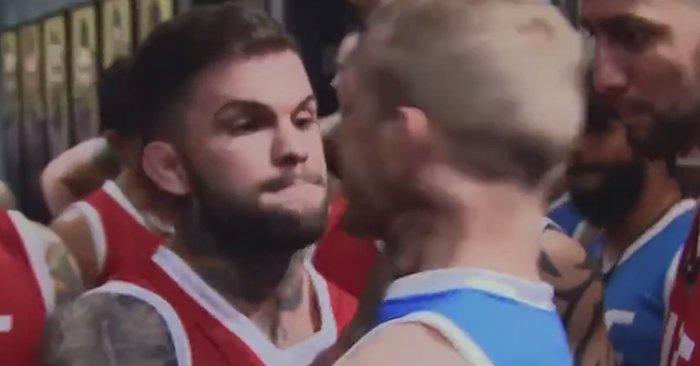 Another former teammate of Dillashaw's in Chris Holdsworth also accused the UFC champion of being a PED abuser, stating,"There was another instance leading up to the Chico fight, when he was getting ready for Barao. And I heard he was on some "special supplements" and stuff. I just lost respect for the guy. There's no hard feelings. It is what it is, but he's a cheater.
"You can talk to a lot of his training partners. It doesn't matter if it was on purpose or if it wasn't on purpose, there were multiple occasions. I'm not trying to throw knees when I'm sprawling on someone. It's just not what we do.
"… There was multiple occasionas. It is what it is. I'm happy where I'm at right now. I've moved passed it.
Still though despite these accusations, Dillashaw, the most tested male on the UFC roster, tested clean in 2017.
The two top tested females in Holly Holm and Tecia Torres have had no accusations of being PED users to note.
All three fighters got tested 14 times in 2017.
For more MMA News click here.