It would appear as if UFC legend Nick Diaz is looking for a potential return to action soon. The only thing that's in his way is a USADA sanction for his out of cage antics. However, according to the USADA head Jeff Novitzky, Nick is looking to clear those issues up, so he can return to action.
Nick Diaz has had an embattled career in the later part of his MMA stardom. After multiple suspensions for marijuana violations, Nick would soon find out that USADA doesn't play around.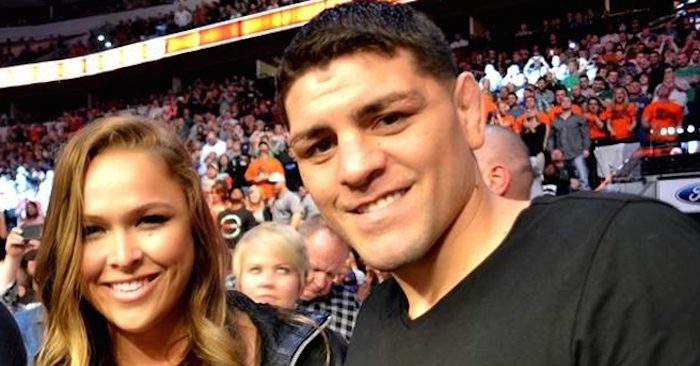 Though his latest issue comes by simply not telling USADA where he's been at, and not for marijuana, he's still in the midst of a serious sanction that will keep him from action, unless things get sorted out.
This is why Jeff Notizky, who is coming off as a very reasonable man, told Joe Rogan that the two parties are now communicating and looking to clear things up. According to Jeff, his talks with Nick indicate that Diaz wants back in the cage, and because of that they are looking to resolve these issues pretty quickly.
Here's what Jeff told Joe Rogan, as transcribed by MMAImports.com:
"Well, Nick was our first fighter who ran into our whereabouts issue. So he got three whereabouts failures in a rolling 12 months. So, he's currently going through that process.
"I think he does [want to fight].I think he does. I've sat down with him over the last couple months and talked about trying to resolve this whereabouts issue.
"The unfortunate thing there is look, the whereabouts failure sanctions are meant to catch people cheating that are trying to avoid testing. I just think Nick's lifestyle lead to those three whereabouts, not that he was trying to avoid testing.
"We're trying to work through that.
"He trusted certain individuals to do his whereabouts for him… And those individuals would come in and out of his life, and kind of unbeknownst to him that he was missing a lot of these things. Nevertheless, there's strict liability here, and he's currently under sanction, but we're hoping to resolve that pretty quick."
The full comments on the topic can be watched in the video below:
Thoughts?
For more MMA News click here.