Rising heavyweight star Francis Ngannou has been on a tear through the UFC. On a ten fight winning streak, the knockout artist is now set for a shot at the title. Hitting a punching machine, the heavyweight contender has decided to show the world just why he is worthy of taking on the most dangerous man on the planet.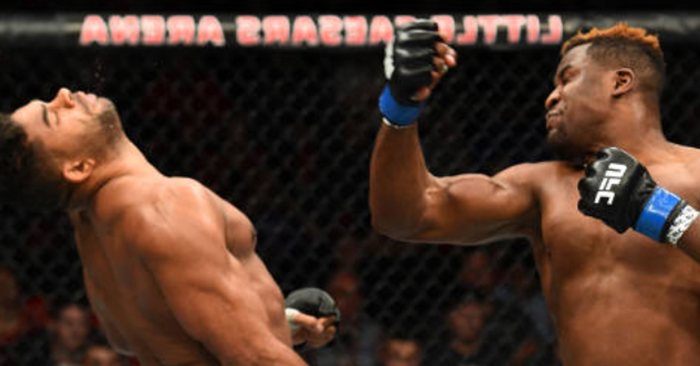 Interactions between punching machines and professional fighters do not always end well. Most of the time, the interaction ends poorly for the machine. Not ready to suffer the awesome blows of these heavy hitters, the machines often malfunction under the force.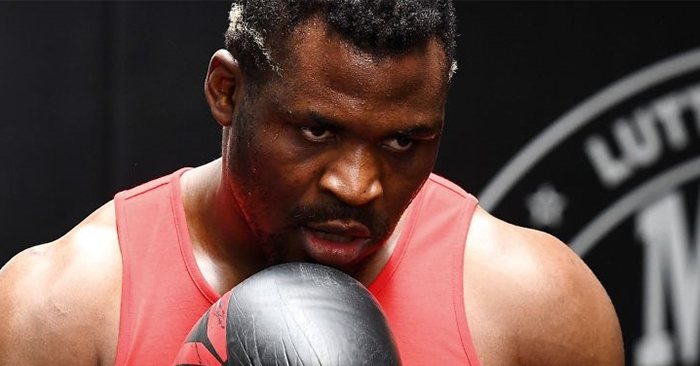 Ultimate Fighting Championship (UFC) heavyweight contender Francis "The Predator" Ngannou recently spent some time with a punching machine. The No. 5 ranked UFC heavyweight gave the punching bag his all with a single punch and rattled the machine.
Francis "The Predator" Ngannou can be seen striking the punching machine in the video above. After striking it, the machine seems to stutter and pause from the punch.
Ngannou is now set to face off against UFC heavyweight champion Stipe Miocic for the title at UFC 220. The event goes down Jan. 20 inside the TD Garden in Boston, Massachusetts and will be available live on pay-per-view.
For more MMA news click here.