Rory MacDonald
Former UFC title challenger Rory MacDonald made a successful debut under competing mixed martial arts promotion Bellator MMA in 2017. "Red King" went toe-to-toe with Paul Daley at Bellator 179, earning a submission victory over his opponent in the second round. Now MacDonald is set to fight for the welterweight title. The former Ultimate Fighting Championship (UFC) competitor is looking forward to "getting to beat somebody up."
MacDonald will be facing off against reigning Bellator welterweight champion Douglas Lima at Bellator 192. The event goes down Jan. 20 inside The Forum in Inglewood, Calif. In promotion for the upcoming event, Bellator MMA has decided to offer fight fans a loop into MacDonald's mindset going into the highly anticipated match up.
Speaking on the featured video "Bellator192: Sitdown – Rory MacDonald," MacDonald immediately broke down what gets him motivated to do what he does.
"Getting to beat somebody up and unleash what is inside of me, that's what I like." MacDonald said. "That's what gets me up and excited."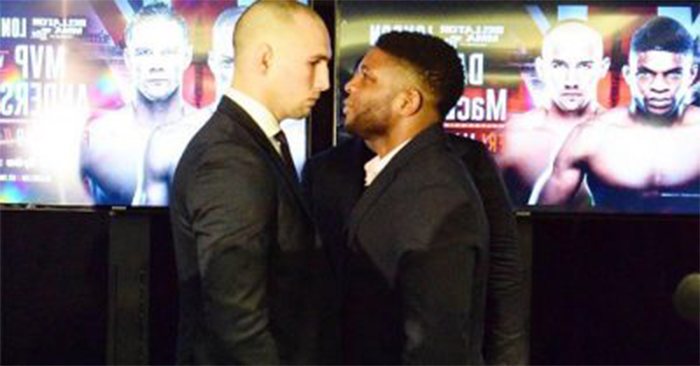 Check out the full interview in the video down below:
For more MMA news click here.