Well look what we have here! Nick Diaz is at UFC headquarters in Las Vegas, alongside USADA/UFC Executive Jeff Novitzky, and he's teasing that a return to the UFC's Octagon is forthecoming.
The fan favorite Stockton born fighter hasn't seen action since his no-contest to Anderson Silva back in January of 2015. He's been mostly inactive, having only fought twice in the past five years, but still remains one of the most sought after talents in MMA today.
Novitzky hinted that a Nick Diaz return was potentially on the table when he hit Joe Rogan's podcast last week, stating, "I think he does [want to fight], I think he does," he said. "I've sat down with him over the past couple months trying to resolve this whereabouts issues," referencing the USADA mandate that all contracted UFC fighters must keep the drug-testing authorities updated as to their movements.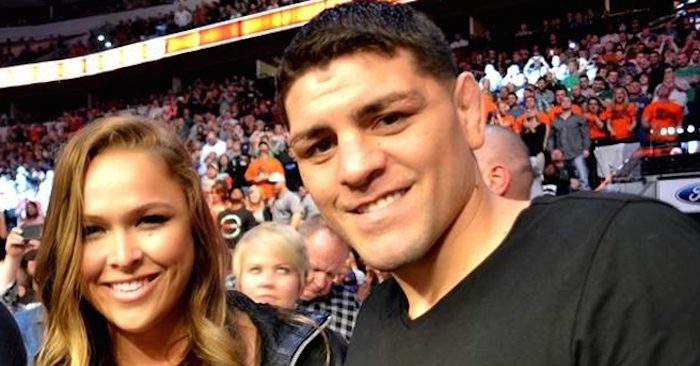 "The unfortunate thing there is, look, the whereabouts failures are there to catch people that are cheating and trying to avoid testing. 'I just think Nick's lifestyle led to those three whereabouts, not that he was trying to avoid testing. We're trying to work through that.
"[Nick] trusted certain individuals to do his whereabouts for him. What I think happened was, over time, those individuals were in and out of his life, and it was unbeknownst to him that he was missing all these things. But again, there's strict liability here. He's currently under sanction, but we're hoping to resolve that pretty quick."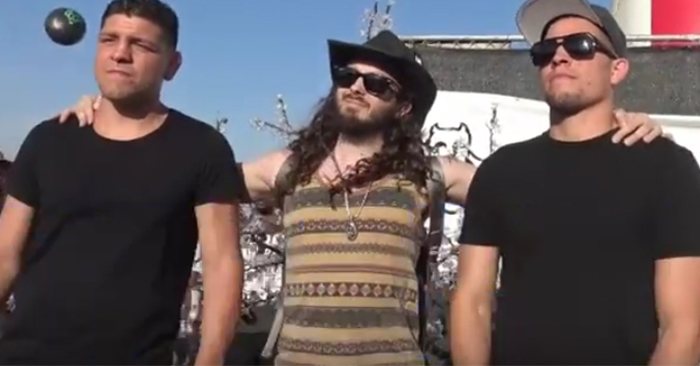 This was good news for fight fans, who thought all hope was lost when it came to Nick, however, the USADA head breathed new life into Nick's career, and it seems like he wasn't messing around about it.
Now in this new video, above, watch as Nick Diaz tours the new UFC facilities, and hints that he's coming back to prize fighting. In the video, while talking about the new facilitates with executives, Nick can be heard saying "Sign Me Up!" A good sign that he's serious about a return to the UFC cage.
Enhoy!