Ronda Rousey hasn't fought in over a year, and actually lost her last two fights in brutal fashion. However, she's still winning in the game of life, as her updated Net Worth is now revealed.
To put it into perspective. Ronda Rousey made a reported 30 times more than her last opponent Amanda Nunes in their fight at UFC 207, and Nunes was the UFC's defending world champion.
That's a lot of paper.
You mix that with several movie appearance, endorsements, and a dominant champion reign, and Ronda is one of the most paid UFC fighters in history.
We've tracked down the most accurate and up to date figures on the net worth of the UFC star, and while they're massive, her value is only going to continue to grow.
On the horizon for the UFC star, is a reported lucrative deal with the WWE, more movies, and more endorsements, meaning, she'll soon never have to work ever again, neither will her kids.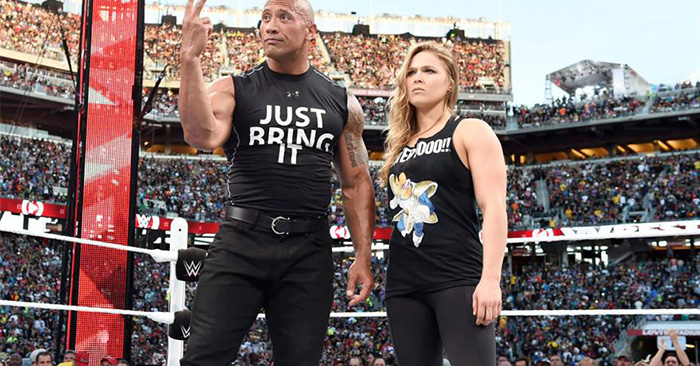 She even refuses to retire from the UFC, making her return to the Octagon, and yet another multi-million dollar payday still possible.
Celebritynetworth.com breaks down Ronda's most current net worth figures, and these guys usually hit the nail on the head. In their breakdown they reveal,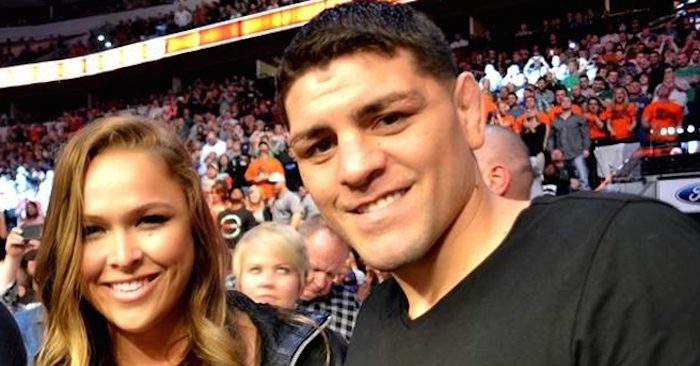 Ronda Rousey net worth and career earnings: Ronda Rousey is an American MMA competitor and judoka who has a net worth of $12 million. Ronda Rousey was born on February 1, 1987 in Riverside County, California.
Her mother was the first American woman to win a World Judo Championship. Rousey qualified for the 2004 Olympic Games in Athens when she was seventeen, and was the youngest judo competitor there.
She went on to become the first American athlete to win two Junior World medals, and then became the first American to win an Olympic medal in Judo, when she won the Bronze at the 2008 Olympics in Beijing. She began fighting on the mixed martial arts circuit in 2010, and defeated all of her opponents in under a minute with her signature move – an armbar.
Rousey said that her mother jumped on her every morning to wake her up with armbar, which is how this came to be the move she is known for. She became the Strikeforce Women's Bantamweight Champion in 2011, and then moved to the UFC, where she became the first Women's Bantamweight Champion in 2012.
She successfully defended her UFC title in February 2013 and April 2014. Rousey is also an actress. She appeared in "The Expendables 3" and "Furious 7" and "Entourage". On February 28, 2015, Ronda Rousey defeated Cat Zingano with an armlock in 14 seconds. Ronda earned $65,000 to show up, $65,000 for the win plus an estimated $1 million Pay Per View bonus.
Between June 2014 and June 2015, Ronda earned approximately $6.5 million in prizes and endorsements. She endorses Monster headphones, Carl's Jr, Reebok, Metro PCS, and more.
Unfortunately, Ronda's lucky streak came to a very brutal and public end on November 16, 2015 when she was easily defeated by Holly Holm and UFC 193. In 2015 alone, Ronda earned $14 million in prizes, PPV money, endorsements and media appearances. For her fight against Amanda Nunes on December 30, 2016 Ronda was paid $3 million just to show up. She will also earn a slice of the PPV.
So what's her net worth? It's an estimated $12 million dollars, making her more paid than both Diaz brothers combined, and the majority of UFC stars not named Conor McGregor.