UFC strawweight champion Rose Namajunas has come forward to break down how she received the moniker "Thug."
"Thug" Rose Namajunas shocked the world when she finished formerly dominant UFC strawweight champion Joanna Jedrzejczyk in stunning fashion. The two mixed martial arts warriors went toe-to-toe at UFC 217 back in 2017.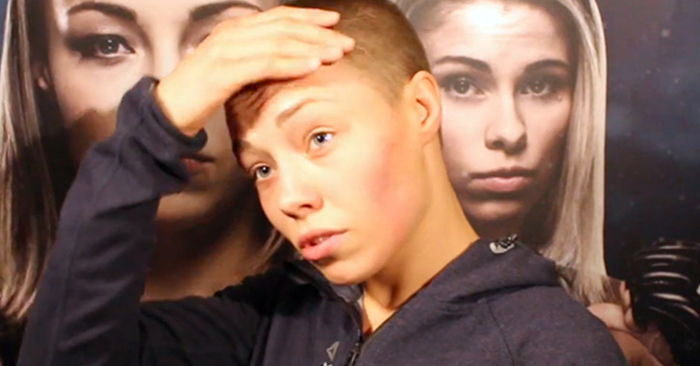 Namajunas entered the fight as the underdog to many fans, as Jedrzejczyk had yet to be defeated in her mixed martial arts career. That being said, "Thug" Rose earned a dominant first round TKO victory over Jedrzejczyk for the UFC strawweight title.
Now enjoying her reign as champion, Namajunas recently took a moment to sit down with longtime UFC commentating veteran Joe Rogan on his podcast the JRE MMA Show. During the podcast, Namajunas revealed how she received her fighting nickname.
"My ice cold stare, like staring down Joanna, I developed that long ago." Namajunas said. "I was never a whitty person. I never had a good comeback for anything, so I just had to beat people's ass that was making fun of me. Or I had to scare them off.
"So that's where it came from." She continued. "I had some Jamaican neighbors, her name was Erica Gibbs, and she used to always be like, that's Thug Rose right there, that's Thug Rose."
For more MMA news click here.