UFC welterweight champion Tyron Woodley is currently set to throw down with rising challenger Darren Till at UFC 228 on Sept. 8 in Dallas, Texas. Meanwhile, interim title holder Colby Covington is set to have his belt stripped at the beginning of the fight.
The UFC's decision to push Covington to the side, as the interim champion recently revealed that he needs a few months to deal with a sinus condition that required a medical procedure, has irked some fight fans. Now Tyron Woodley has decided to fire back at Darren Till and Colby Covington with a heated message over Instagram.
Check out a screen cap of the message down below: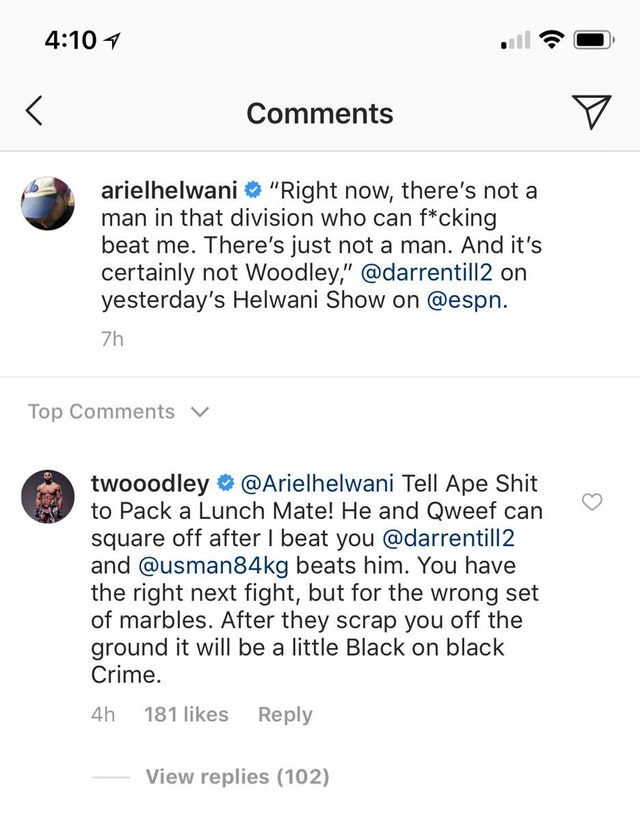 For more MMA news click here.